BY DEBAJYOTI CHAKRABORTY
NEW DELHI, 25 JULY 2022
Chief Minister Hemant Soren has launched the Jharkhand Tourism Policy -2021 at New Delhi focussing on improving the civic amenities and developing the tourism sites of the mineral rich state.
" Jharkhand is a hidden treasure house of nature, culture and sustainable living. From traces of ancient human civilization to its picturesque natural beauty , charismatic heritage and deep rooted indigenous traditions and communities – it is a place you feel at home," said Hemant Soren, Jharkhand CM while unveiling the tourism policy in New Delhi on 23 rd July.
There is a tremendous scope of religious tourism in Jharkhand like Baidynathdham in  Deoghar, Parasnath, Madhuban, Rajrappa, Deori Temple, Jagannath Temple  and Itkhori. The Trikuta Parvata is also a popular tourist destination with adventure tourism. Historical tourism has also attracted many tourists.
The Bhadrakali temple in Itkhori was built in 9 th century AD. The Buddhist stupas of Itkhori go back to 200 BC. It is a holy place for Hindus, Buddhists and Jains.
The Jharkhand government has planned to develop these sites further and will take a beautification drive so that religious tourism becomes more popular and religious tourist units will also be set up.
The state government is also aiming to promote eco tourism, and new accommodations will be set up for tourists in forest rest houses and water bodies will be created along with a green drive with tree plantations  and develop eco tourism circuits.
Jharkhand boosts independent India's two of the first multipurpose river valley projects – DVC's Maithon and Panchet Dams, the two natural dams built by the TVA of USA are still one of the biggest attractions for leisure tourists.
Jharkhand contains two major types of forests – tropical zone dry forests and tropical zone wet forests. Forests constitute about 29.61 percent of total area of Jharkhand, while 82 percent of these 23605 square kilometres of green cover are protected forests , the rest 17.5 percent fall under the unreserved forest category.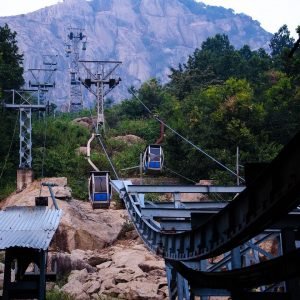 The forests are rich with biodiversity and some of the notable animals found in Jharkhand forests are jackal, tiger, elephant, sambhar,fox, wild boar, python, blue bull, honey badger, mongoose, etc.
The famous forests and national parks are – Betla National Park, Hazaribagh Wildlife Sanctuary, Dalma Wildlife Sanctuary,Lawalong wildlife Sanctuary, udhwa bird sanctuary, Madhudhar wild life sanctuary, koderma sanctuary, crocodile breeding centre, Muta, Topchanchi Sanctuary.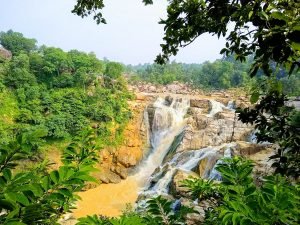 According to the new tourism policy Jharkhand will host food festivals , cultural festivals to showcase its delicious cuisines and vast talent pool.
To promote the local cuisines specific villages will be identified under rural tourism and Village Tourism Committees and Rural Tourism Sub Committees will be set up.
To promote adventure tourism , like paragliding, water sports, gliding, rock climbing , the state government has planned to organise annual adventure sports competitions. In Tilaiya, Kelaghah, Kanke Dam, Massanjore dam, Chandil, Patratu,Getalsud water sports will be included.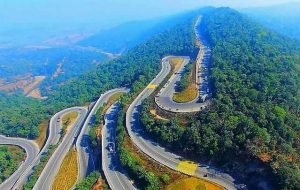 Focus is also on wellness tourism where tourists can take rest and recuperate, as Jharkhand is also popular for Ayurveda.
The state is also planning for mining tourism to attract international tourists as Jharkhand is a mineral rich state and is the host of the largest  iron ore mine reserve  in Asia.
Chief Minister Hemant Soren has announced the National Geographic India Channel has been  roped in for a documentary series – POSTCARDS FROM JHARKHAND", which will be live in the channel from 23 July and will be hosted by actor Rasika Dugal to reach out to the world about showcasing the tourism prospects of the state.
The announcement of the state's tourism policy could not have come at a better time, as already the state has received a big boost and taken a giant leap forward in travel and tourism sector as only few days
ago, US based hospitality major, Marriott International Inc has announced setting up of three hotels in the capital city of  Ranhci and one each at temple city of Deoghar and tourism hotspot at Maithon in Jharkhand state within the year 2025-2026 with a whopping investment of Rs.1200 crores.
Marriott International Inc 's  entry in the tier 2 cities of Jharkhand and  neighbouring West Bengal along with its partners Beekay Group and Shri Maa Group  is proof of what immense tourism prospects and opportunities that even these smaller towns have in the years to come.
Recently, PM Narendra Modi has dedicated a new domestic airport at Deoghar taking the number of airports in the state to two after Ranchi Birsa Mundal International Airport. The National Highway Development Authority of India (NHAI) is also developing several highway corridors in Jharkhand which will make road travel much faster and world class in the coming years.