BY  DEBAJYOTI CHAKRABORTY
KOLKATA, 15 JANUARY 2023
After getting the Durga Puja of Kolkata getting the global recognition by the Unesco's intangible  cultural heritage of humanity tag last year, few days ago Eater, a reputed food website by Vox Media has enlisted the City of Joy amongst the 11 top food destinations of the world in 2023.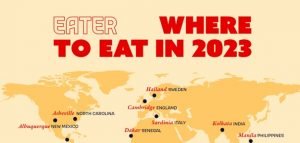 "We're taking our time while traveling this year. After a fitful 2022, when a wave of pent-up wanderlust crashed over hot destinations, overwhelming hotels and airlines, 2023 seems like a chance to give up revenge travel and reset. That means leisurely strolling through neighborhoods with no set plan, putting aside time to unwind in nature, and following surprising new passions, to-do list be damned. In picking dining destinations for the coming year, we thought not just about hit lists and must-try dishes (though those are important, too), but also the aspects of meals that make them feel immersive: the people, environment, culture, and history behind foods that force us to pause, inspire us to stray off the preplanned path, and tempt us to stay forever. Whether it's the acidic hit of banana ketchup that sparks dialogue about Filipino food history, the intricate durum wheat pastas that distinguish Sardinia's rural identity from the Italian mainland, or the endemic tītī seabird harvested by Rakiura Māori hunters that has aided a conversation about language and Indigenous culinary roots, these elements reveal deeper context to visitors who hang around long enough to taste it," says the website food.com.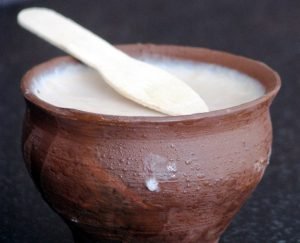 The 11 Cities selected by Eater are – 1) Ho Chi Minh City ( Vietnam), 2) Asheville ( North Carolina), 3)Sardinia ( Italy), 4)Tamaki Makaurau Aotearoa, Auckland ( New Zealand), 5) Dakar ( Senegal), 6) Guatemala City ( Guatemala), 7) Manila ( Philippines),  8) Cambridge ( England), 9) Albuquerque ( New Mexico), 10) Kolkata ( India), 11) Halland ( Sweden).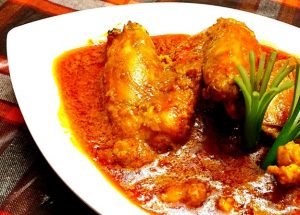 "Kolkata, Eastern India's biggest city, was once the colonial capital of British India, but today it's more often called India's forward-looking cultural capital. Yet even as the arts and fashion scene pushes boundaries, conversations about food have long been charged with nostalgia, dominated by eateries that have been around for decades. In the past few years, though, the city's culinary scene has undergone a transformation, with a slew of openings, more local chefs experimenting with seasonal produce, and posh venues engaging with global flavors and sustainable practices. Even traditional establishments are getting in on the rush, like the city's age-old pice hotels: Once strictly functional eateries serving economical, homestyle Bengali food, they're increasingly catering to visitors looking to better understand Kolkata's cuisine and culture," writes Priyadarshini Chatterjee in eater.com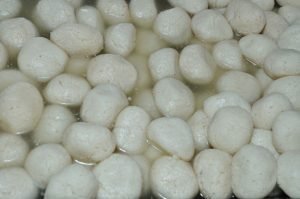 " Bengali misti sweeten every visit- Any place known as the City of Joy has to include decent sweetshops, and Kolkata more than delivers. Some businesses have been serving up particularly beloved treats for over a century. Among the array of classic desserts, here are a few worth seeking out," further adds Priyadarshini Chatterjee.
 Deserts like  misti doi, rosogolla, sandesh, amritti, darbesh  have been mentioned.
Talking to The Travel and Tourism Times, state tourism, IT and Electronics minister, Babul Supriyo who himself is a food connoisseur said that he feels that Kolkata is the numero uno food destination in the world.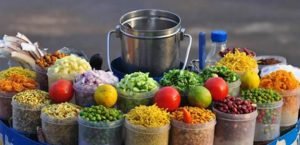 Street foods like phoochka and  jhaal muri are the  most popular and famous in Kolkata. Even the fish dishes of prawn malai curry, bhetki paturi and steamed hilsa are very popular.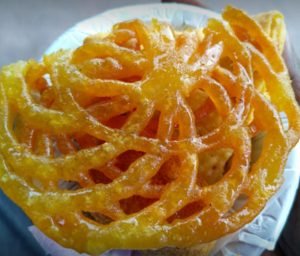 Misti  or sweet dishes has been the brand ambassador of Bengal globally, foreigners, NRIs all are fond of Benagl sweets. Infact whenever Little Master Sunil Gavaskar used to come to Kolkata he used to take back with him the misti doi and Shree Ramkrishna Paramhansha was fond of sandesh. His favourite disciple Swami Vivekananda was fond of rosogollas.  Iswar Chandra Vidyasagar loved Monohara and singers Kishore Kumar and Manna Dey loved Lalmohan, a famous sweet from North Bengal. There has been several books on the famous recipes of Jorasanko,  "Thakur Barir Ranna".