BY TTT NEWS NETWORK
DUBAI, 4 MARCH 2023:
Emirates and Philippine Airlines (PAL) have signed an interline agreement to boost connectivity for passengers of both air carriers to new points on each other's networks via Manila and Dubai, using a single ticket and one baggage policy.
Now in effect, the reciprocal interline partnership provides Emirates' passengers access to 19 Philippine domestic destinations operated by Philippine Airlines, including Cebu, Cagayan de Oro, Bacolod, Cotabato, Davao, Iloilo, Kalibo and more, as well as two Asian regional points via Manila. Philippine Airlines' passengers also benefit from access to Emirates' global network and seamlessly connect to 21 cities operated by Emirates beyond Dubai to European destinations such as London, Rome, Frankfurt, Barcelona, Paris and Kuwait, as well as to Jeddah and other points in the Middle East , Africa and India.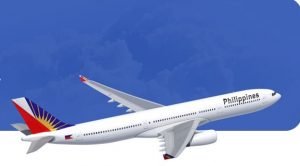 Adnan Kazim, Emirates' Chief Commercial Officer commented: "The Philippines is one of our strongest consumer markets and we're pleased to sign a new interline agreement with the country's flag carrier. The partnership with Philippine Airlines will help open new links for trade and tourism that will drive more inbound traffic into the market, and expand Emirates' footprint in East Asia. We look forward to serving our partner airline's customers with additional travel choices to Emirates destinations across the Middle East, Europe as well as the Americas, and to expanding our cooperation with plans to include additional points via Cebu in the coming months."
Bud Britanico, Philippine Airlines Vice President for Sales commented:  "We are happy to embark on this new interline partnership with Emirates that expands the choices available to Philippine Airlines passengers, who now gain easier access to more destinations across Europe, the Middle East, India and Africa via our flights to Dubai.  We are eager to expand our reach to various international markets and exciting destinations and help stimulate business and tourist travel for global citizens, as well as provide better service to our fellow Filipinos living and working in overseas nations."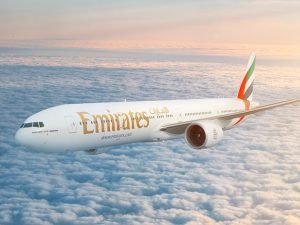 Emirates first started operations in Manila in 1990, and has since expanded its network to include Cebu and Clark. The airline currently serves the Philippines with 25 weekly flights to the three gateways.
Emirates operates its modern Boeing 777-300ER aircraft in a mix of three-class and two-class configuration on flights to Manila, Cebu and Clark. On Emirates' three-class Boeing 777 flights, passengers are offered 8 private suites in First Class, 42 lie flat seats in Business Class and 310 spacious seats in Economy Class. The airline's two-class Boeing 777 flights, offer passengers 42 lie flat seats in Business Class and 386 spacious seats in Economy Class. Travellers to and from the Philippines benefit from Emirates' award-winning service and industry-leading products in the air and on the ground across all classes, with regionally-inspired dishes and complimentary beverages and the airline's ice inflight entertainment system which offers up to 5,000 channels of on-demand entertainment in over 40 languages, including movies, TV shows, and an extensive musical library along with games, audio books and podcasts.
With the addition of its agreement with Philippine Airlines, Emirates takes its interline partners up to 120 air carriers. The airline also has 27 codeshare partners. These partnerships enable Emirates to respond with agility to the dynamic travel industry, meeting the ever-evolving air travel needs of its customer.
About Emirates
From its global hub in Dubai, Emirates serves customers on six continents, providing high quality air transport services that facilitate tourism and trade. The airline has earned customer recognition for its industry-leading services on the ground and in the sky, delivered by a passionate workforce representing over 160 nations. Emirates operates the world's largest fleet of wide-body Boeing 777 and Airbus A380 aircraft, offering spacious cabins and iconic inflight features such as its A380 Shower Spa and Onboard Lounge, and its ice inflight entertainment system available in all seats across its fleet, which has topped "best in sky" awards for 14 consecutive years. Emirates is committed to environmentally-responsible operations and focusses on three areas: reducing emissions, consuming responsibly, and protecting wildlife and habitatsAbout Philippine Airlines
Philippine Airlines (PAL) is the Philippines' flag carrier and only full-service network airline. PAL was the first commercial airline in Asia and will celebrate its 82nd anniversary in March 2023. PAL's fleet of Boeing 777, Airbus A350/A330/A320/A321, and De Havilland DHC-8-400 Next Generation aircraft operate out of hubs in Manila, Cebu, Clark and Davao to 32 destinations in the Philippines and 37 destinations in Asia, North America, Australia, and the Middle East. In addition to flying passengers on regular scheduled services, PAL also carries air cargo shipments and undertakes charter flights to boost Philippine tourism, support the economy and serve the travel needs of overseas Filipinos.