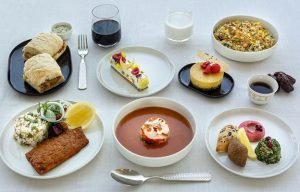 ( Etihad will serve a special inflight Ramadan menu and signature meals by renowned Emirati Chef Khaled Alsaadi across all cabins, E-Box, Etihad's inflight entertainment, will feature thoughtful Ramadan content, Etihad's airport Lounges to serve Ramadan dishes and refreshments, Dedicated prayer areas onboard and in the Lounges)
BY TTT NEWS NETWORK
ABU DHABI, 23 MARCH 2023:
Etihad Airways, the national airline of the UAE, is preparing to welcome its guests with a specially curated inflight menu throughout the holy month of Ramadan.
Etihad's culinary design team is collaborating once again with Emirati Chef Khaled Alsaadi to recreate popular Ramadan dishes fusing authentic Emirati recipes with contemporary cooking techniques and local ingredients.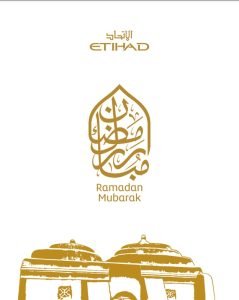 Turky Alhammadi, Head of Product & Hospitality, Etihad Airways, said: "Our continued collaboration with Chef Khaled brings together his culinary skills with a distinctive modern take on local dishes, working hand in hand with our culinary design team. We hope that our guests will enjoy this specially curated menu during their flight in the holy month. We look forward to hosting our guests and encourage everyone travelling with Etihad to savour these Ramadan specials."
Etihad's regular hot meal service will be complemented by the Iftar meals onboard, and guests will be treated to meals including Saffron curry crusted seabream, Lamb shank with black lime jus, Lentil soup, Chaami and beetroot salad, Machboos chicken ciabatta sandwich, Aseeda cheesecake, Saffron pot de creme with batheeta crumble and more.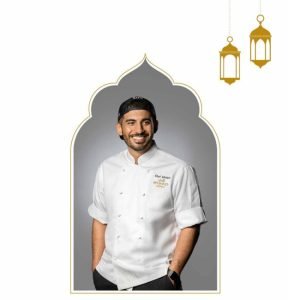 A selection of the bespoke recipes will be available online or by scanning QR codes placed at the bottom of the onboard menu, allowing guests to recreate Etihad's unique inflight meals at home.
Etihad's Ramadan menu will be available to guests across all cabins on selected flights that coincide with iftar times. This includes flights to and from the Gulf countries and flights catering to Umrah groups travelling to Jeddah during the month of Ramadan.
Chef Khaled Alsaadi said: "It was an absolute pleasure to work again with Etihad's culinary design team, the unique collaboration allowed me to present modern Emirati dishes to international guests travelling on board the UAE's national carrier. Travellers during Ramadan, long for a nourishing iftar meal, and I wanted to bring the essence of Emirati cuisine to Etihad's travellers to taste local flavours and leave a lasting impression on their taste buds."
The Etihad Ramadan experience starts from the lounges at Abu Dhabi International Airport, which will also feature Ramadan dishes and beverages as well as dedicated prayer rooms.
Travellers breaking their fast prior to departure or just before landing will be provided with takeaway bags containing dates, a drink and a snack.
The airline's inflight entertainment system, E-box, will be updated with a selection of Ramadan content in addition to recordings of the Holy Quran and the Mecca Qibla pointer that are always available on board.