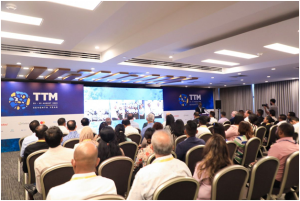 TTT NEWS NETWORK
KOLKATA, 24 AUGUST 2023:
The 7th edition of TTM Maldives 2023, which commenced on August 22, 2023, at the  Meerumaa Conference Facility, has come to a successful close at CROSSROADS Maldives.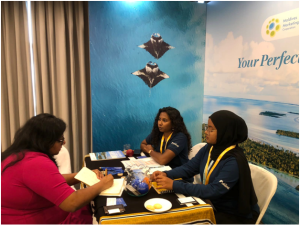 The event began with the TTM Connect meetings that went on from 22nd to 23rd August at Meerumaa Events Conference Facility, attracting over a 1000 travel trade professionals and over 100 hoteliers where more than 3000 pre-scheduled meetings were successfully conducted as well.
The TTM Awards & Gala of TTM Maldives 2023 was a night of celebration, recognition, and appreciation for the outstanding achievements in the hospitality industry of the Maldives. This year's awards were expanded to encompass 20 different categories, showcasing excellence across resorts, hotels, and top producers.
The closing event of TTM Maldives 2023 proved to be a remarkable social gathering of travel trade industry professionals where they were able to enjoy dinner, live music and networking.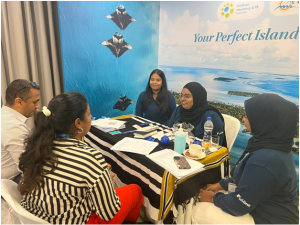 TTM Maldives 2023 was made possible through the support and collaboration of esteemed partners. The Platinum Partner, Ooredoo, the Destination Partner, Visit Maldives, the Host Partner, CROSSROADS Maldives, the Transport Partner, Jalboot, and the Card Partner, Mastercard, all contributed to the event's success. The event's Gold Sponsors included IDeaS, Trans Maldivian Airways (TMA), Medtech, Al Shaali Marine, Dhivehi Insurance, Maldivian, and HRS Hospitality & Retail Systems. Furthermore, endorsing partners such as Print Lab and Lotus lent their support to the event.
The organizers of the event, Orca Media Group, have also revealed that the tentative dates for TTM Maldives 2024 are set for August 21st to 22nd, 2024