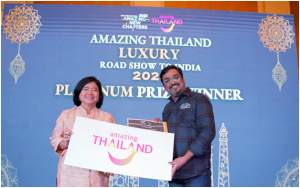 TTT NEWS NETWORK
NEW DELHI, 25 AUGUST 2023:
To promote Thailand as a perfect luxury holiday destination, the Tourism Authority of Thailand (TAT) , New Delhi office has  organized the Amazing Thailand Luxury Roadshow in New Delhi on 22nd August 2023. A day later the next roadshow was organised in Mumbai.
The evening commenced with a welcome remark by Ms. Pattarat Hongtong, Ambassador of Thailand to India. In her opening remarks, the Ambassador highlighted the importance of Indian visitors towards the tourism and economic recoveries of Thailand after the COVID-19 pandemic. With almost 1 million Indian visitors travelling to Thailand in 2022, India became the second largest market source for the country. In the first seven months of 2023, the number of Indian tourists visiting Thailand has reached more than 9 lakhs.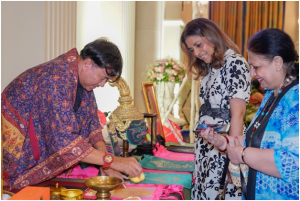 The networking event started with a B-B session where Indian travel agents got an opportunity to meet and network with 13 sellers of luxury products and services in Thailand. This was followed by a destination presentation that focused on new properties in Thailand that are perfectly suited for high-end Indian travellers.
The event had a great turnout of about 60 buyers from luxury travel companies based in Delhi NCR region.
With reference to the luxury road show, Ms Siriges – A – Nong Trirattanasongpol, Director- TAT New Delhi expressed her desire to further promote new luxury products and offerings in Thailand as well as focus on high end and niche travel segments like Wellness, Golf and Celebrations. As Thailand is a popular luxury wedding destination, TAT along with Thai hotels will be introducing a special campaign called "Celebrations with Care" focusing on sustainable and eco-friendly activities like zero food wastage, converting food into manure and feeding the underprivileged local people.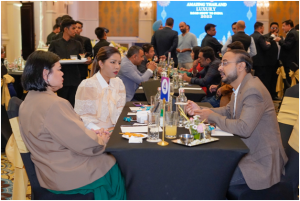 Ms Siriges-A-Nong further said "From the luxury hotel brands to world class spa resorts, from high end shopping to Michelin restaurants, Thailand has a lot to offer for the discerning travellers looking to pamper themselves with only the best and most exclusive holiday experiences. The beautiful beach destinations and world class resorts along with the warm Thai hospitality and top level of service makes Amazing Thailand the ideal luxury holiday destination. We look forward to welcoming more high end Indian travellers to the land of smiles"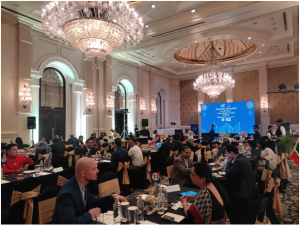 Indian Prime Minister Narendra Modi has already  congratulated the newly elected  Prime Minister of Thailand, Mr. Srettha Thavisin. In a tweet Mr. Narendra Modi has said that he looks forward for taking India – Thailand bilateral relationships to a higher level.