BY TTT NEWS NETWORK
KOLKATA, 1 JANUARY 2023
The state government is planning to introduce Shikara ride in the dam of  irrigation department on River Teesta in Gajaldoba ( about 25 kilometres from Siliguri)  in North Bengal to further boost the tourism.
Nestled in the foothills of the majestic Mount Kanchanjungha , the quaint village of  Gajaldoba in Oodlabari in Jalpaiguri district is already a tourism hot spot for the locals.
Babul Supriyo, West Bengal cabinet  minister of Tourism, IT  and electronics has informed that the tourists of the state will also have a taste of the  famous Gondola rides in Venice or the Shikara services in Dal lake of Kashmir. " We plan to make these houseboats or shikaras more attractive and tourist friendly in Gajaldoba,"he added.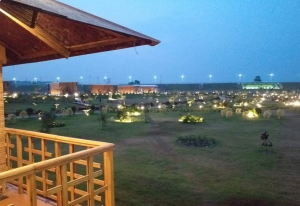 A Mega Tourism Project is on the anvil to upgrade the infrastructure of 'Unexplored Gajaldoba' and transform it  as a national and international tourism destination.
Already boating services are available for the bird watchers who come here to watch the arrivals of the migratory birds in the winter season. This year life jackets are also provided to avoid any untoward incidents.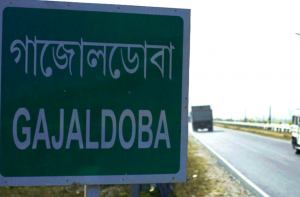 Recently, in a meeting of the North Bengal Tourism Task Force this decesion to introduce shikaras has been taken. The state tourism department, Gajaldoba Development Authority and Jalpaiguri District Administration will work jointly  for this project.
Gajaldoba tourism centre, 'Bhorer Alo' on 200 acres of land  is the brainchild of chief minister Mamata Banerjee. Already the tourism department has set up a resort there and a budget hotels have also come up. Two more budget hotels are also on the anvil.
Orchid Park, childrens park, road for the elderly people , a bird enclosure etc are also being set up.
"  For entertainment of the tourists coming to Gajaldoba we had proposed to provide few more attractions and the shikara service will be the biggest attractions," said Mr. Samrat Sanyal, general secreatry of Himalayan Hospitality and Tourism Development Network.
Keeping in mind the book lovers, a reading point will be set up in between Bhorer Alo to Baikanthapur Forests and Saraswati Tea Estate besides the roads.  Angling points will also be set up on water bodies as added attractions.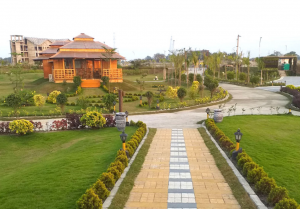 Jyoti Ghosh, deputy director of tourism in North Bengal said that interests of tourists are increasing day by day in Gajaldoba. Mainly local tourists have been visiting in weekends  or in holidays at present.
Besides the Gondola rides in Venice and Shikara in Dal Lakes in Kashmir, the house boats in the backwaters of  Aleppy in Kerala are are also very famous and popular. A number of famous films sequences of Bolywood movies are also shoot in the shikaras of Kashmir and houseboats in Aleppy of Kerala.
 The tourists can also visit the  Baikunthapur Palace  and  Gate, Devi Chowdhuranis Temple at Jalpaiguri Town, Tea Garden, Bhabani Pathaks' Temple at Shikarpur Tea Estate, Bodaganj Forest, Bhramoridevis Temple at Bodaganj , Teesta Barrage at Gajaldoba  and  Kathambari Forest.
Baikunthapur Forest, surrounding the reservoir, carries a myth that Lord Krishna, along with his principal wife and queen Rukmani, chose the forest as their hiding place.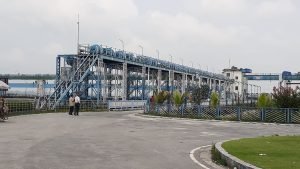 BIRDS PARADISE –
The vast water body is a host to the thousands of  water fledglings from Ladakh and Central Asia – Little Grebe, Great Crested Grebe, Bar-headed Goose, Greylag Goose, Lesser Whistling Duck, Ruddy Shelduck, Common Shelduck, Cotton Teal, Tufted Duck, Common Teal, Eurasian Wigeon, Spot-charged Duck, Mallard, Great Cormorant, Indian Cormorant, Little Cormorant, Indian Pond Heron, Gray Heron, Purple Heron, Northern Lapwing, River Lapwing, Gray-headed Lapwing, Little Ringed Plover, and so forth. It is a good place to see migrating and wintering raptors, plus grebes. Some birds seen here are Common Shelduck, Falcated Duck, Garganey, Red crested Pochard, Ferruginous Pochard, Lesser Sand Plover, Northern Lapwing, Osprey, Western and Eastern Marsh Harriers, Hen Harrier, Peregrine, Great Crested and Black necked Grebes.
( photo credit West Bengal Tourism Department)