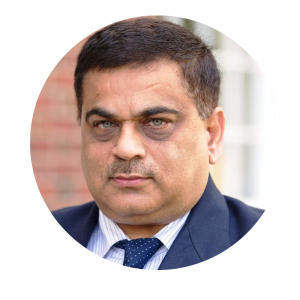 Dr. RAVINDERR PALL SAINI,
IFS (RETIRED)
MEMBER ( BOARD OF MANAGEMENT)
FOREST RESEARCH UNIVERSITY, DEHRADUN
DEHRADUN, 12 AUGUST 2022
Help sincerely in efforts to conserve and protect elephants from the numerous threats they face worldwide.
This Year's Theme:
Personifying prehistoric beauty, theological relevance, and environmental importance.
"We admire elephants in part because they demonstrate what we consider the finest human traits: empathy, self-awareness, and social intelligence. But the way we treat them puts on display the very worst of human behaviour."
—– Graydon Carter, Editor of Vanity Fair
"I have spent hours and hours watching elephants, and to come to understand what emotional creatures they are…it's not just a species facing extinction, its massive individual suffering."
———–Mike Bond, The Last Savanna
"Elephants can sense danger. They're able to detect an approaching tsunami or earthquake before it hits. Unfortunately, Jack did not have this talent. The day his life was turned completely upside down, he was caught unaware."
——-Jennifer Richard Jacobson, Small as an Gajah India
Reasons for celebrating World Elephant Day ?
The day is marked every year to create awareness about the wild beast so that their illegal hunting and poaching could be curtailed and completely banned. The world elephant society was founded in November 2015 to initiate fervent support to this cause and create mass awareness for an effective elephant conservation worldwide.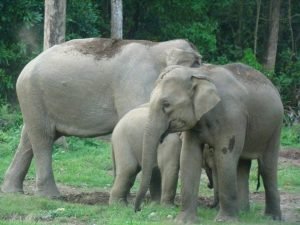 Organizers of World Elephant Day
World Elephant Day is an international initiative co-founded by the Elephant Reintroduction Foundation and Patrica Sims, founder of the world elephant society which is a charitable organization that helps to spread awareness about the conservation of elephants around the world.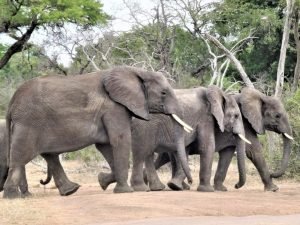 How is World Elephant Day celebrated?
People around the world mark this day and celebrate in their own way by organizing painting,writing slogans, poems, written pledges and generating awareness about the dangers they are facing among the masses. Donations are also raised by organizations to support their agendas to conserve and protect the elephants.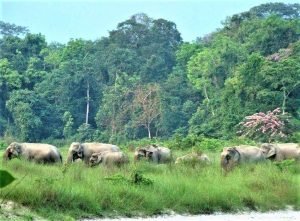 Why is World Elephant Day celebrated?
The first international Elephant Day was celebrated on 12th August 2012 and thereafter this day is dedicated to the cause of elephant conservation and their protection. This day makes us know and generates a mass awareness that people shoulder the responsibility to protect the elephants by curtailing the illegal hunting,poaching and trading of tusks and develop better treatment facilities of the captive elephants.
Threats faced by the Elephants:
* Illegal hunting
* Friction arising by rising human-elephant conflicts.
* Mistreatment of elephants in captivity
* Poaching and killing for the lucrative ivory of tusks.
Strategy to combat the threats faced by the Elephants
* Working together with NGOs, inhabitants around forests towards creating better protection of the elephants.
* Effectively improve illegal poaching, hunting and trade.
*Give more training and modern equipment to foresters engaged in protection and conservation of elephants.
*Conserve their natural habitats with well planned management plans.
*Better monitoring of population trends world over.
* Develop initiatives at the global level to conserve Elephants more scientifically and incorporate effective use of GIS and MIS.
Conservation Efforts:
For the conservation of elephants, a program MIKE ( Monitoring the Illegal Killing of Elephants ) was established by the Convention on International Trade in Endangered Species of Wild Fauna and Flora( CITES). Around 28 sites participate in the Initiative MIKE in Asia and in fact, India has 10 sites that took part in the field exercises.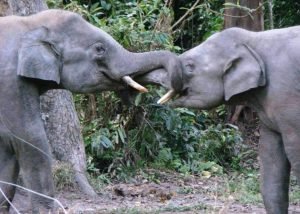 (All photos taken by the author  from field works and visits in Bengal and South Africa).