TTT NEWS NETWORK
MUMBAI,  31 AUGUST  2023 :
amã Stays & Trails, India's first branded homestay portfolio, today announced a major milestone with the opening of its 75th bungalow. Nestled within the picturesque Nilgiri Biosphere Reserve, the bungalow at Anjanagiri Estate presents an extraordinary escape to nature enthusiasts and discerning travelers.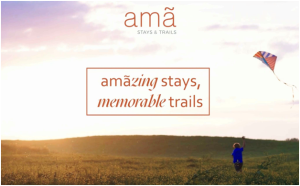 Perched at an altitude of 5,800 feet above sea level, the Anjanagiri estate is surrounded by a reserve forest, a part of the UNESCO World Heritage site of Nilgiri Biosphere Reserve, home to a wide variety of flora and fauna. Located at a comfortable driving distance from Coimbatore, Mysuru and Bengaluru, the estate's six-bedroom bungalow is a masterpiece of heritage and craftsmanship, blending seamlessly with its surroundings. Guests can take in the panoramic views of the mountains, lush green tea gardens and immerse themselves in various activities from trekking and nature hikes to tranquil garden meals. From traditional South Indian delicacies to global favorites, food enthusiasts are in for a treat as Anjanagiri presents a tantalizing array of cuisines.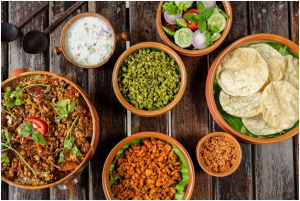 Launched in 2019, amã Stays & Trails is present in 12 states at 31 destinations across the country. Each homestay brings alive the local culture and heritage of the destination though authentic and immersive experiences – be it through outdoor activities, regional cuisine or lesser-known places to explore.
About amã Stays & Trails:
A new concept of homestays from The Indian Hotels Company Limited (IHCL), amã Stays & Trails homestays are present across multiple destinations in Chandigarh, Goa, Haryana, Himachal Pradesh, Karnataka, Kerala, Madhya Pradesh, Maharashtra, Rajasthan, Tamil Nadu, Uttarakhand and West Bengal. With the addition of the new bungalows, the brand currently has a portfolio of 125 bungalows with 50 under development. From living the simple life in heritage bungalows at pristine locations to discovering untouched trails and local cuisine, amã Stays & Trails is your home away from home.