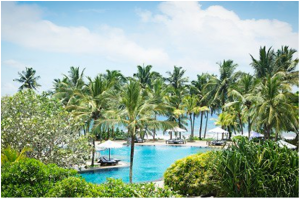 TTT NEWS NETWORK
MUMBAI, 6 SEPTEMBER 2023:
Sri Lanka's natural beauty, cultural richness, and warm hospitality makes it an alluring destination for travellers. Whether you are interested in wildlife, history, cuisine, or simply relaxing on beautiful beaches, Sri Lanka has something for everyone. Rediscover the emerald island with Taj hotels.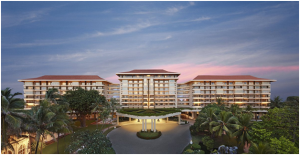 Taj Samudra, Colombo facing the historic Galle Face Green with enchanting views of the Indian Ocean is the perfect base to explore the vibrant city of Colombo. Go on an expedition to uncover the many archaeological and tourist attraction sites or head to the Seema Malaka temple that floats on the tranquil waters of Beira Lake for a meditative experience. A must visit is the influential Sri Lankan architect, Geoffrey Bawa's residence; with fascinating stories of the legend amidst his architectural marvels. Shop for the rarest blue moonstones from mines in Meetiyagoda and round off your journey with a visit to the centuries old Galle Fort.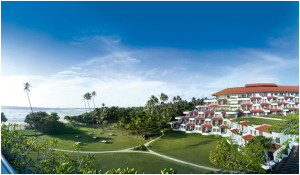 At Taj Bentota Resort & Spa, Sri Lanka soak in the space that reflects the spirit of Sri Lanka. Take a tuk-tuk ride through Bentota village and stop at local stores selling the legendary Sri Lankan tea or visit the Pinnawala Elephant Orphanage. It is home to the largest herd of elephants in captivity in the world – where old, rescued or injured elephants come to rest. Catch and release the Olive Ridley baby turtles back into the sea at the Kosgoda Turtle Heritage Conservation Project. Experience uninterrupted sea views, the ineffable scent of ocean mist, and the rhythmic sound of the waves caressing the shore from the coveted beachside paradise resort.
About Taj :
Established in 1903, Taj is The Indian Hotels Company Limited's (IHCL) iconic brand for the world's most discerning travellers seeking authentic experiences in luxury and has been ranked as the World's Strongest Hotel Brand and India's Strongest Brand as per Brand Finance Hotels 50 Report 2022 and India 100 Report 2023. From world-renowned landmarks to modern business hotels, idyllic beach resorts to authentic Grand Palaces, each Taj hotel offers an unrivalled fusion of warm Indian hospitality, world-class service and modern luxury.
The unique portfolio comprises hotels across the globe including presence in India, North America, United Kingdom, Africa, Middle East, Sri Lanka, Maldives and Nepal.