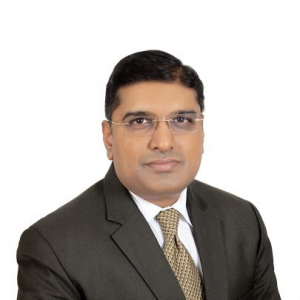 BY KENNETH RICHARD SCOTT
CO FOUNDER & DIRECTOR,
AO HOSPITALITY PRIVATE LIMITED
INDORE, 18 JANUARY 2023
I heard an interesting podcast on BCG that made me think!
How would you react if you were told that 50% of your current team was looking to leave you and join another organization?
Coupled with the already high current turnover and the vacancies, we all are staring at a major supply-demand shortfall which makes the situation scary.
Retaining Talent remains The Top Challenge today as the situation of the Great Resignation is here to stay despite the current inflation and business uncertainty and there is no going back, coupled with the latest trend of rage quitting.
Organizations need to look beyond the floor and one level deeper, as 60% of employees quote that they left because career advancement prospects in the current organization were minimal.
Yet, only 10% of internal & lateral hires!
Managers today are being encouraged to look at employee aspirations, retain their best talent, allocate talent, and respond at speed.
Why is this mismatch happening? Well, there are a lot of reasons, chief among them is that line Managers hoard talent, and they play the long game with team members which boomerang on organizations. Traditionally we have been working in silos and all of us have a people-in-boxes
mindset and we don't really have any real mechanism for matching skills and capabilities in these boxes.
We need to break down walls and tap this internal talent in real time as organizations that don't help employees in their career progression will leave anyway.
How to make this happen? Well, a top-down approach would be the right way forward. A mindset shift is the order of the day. Managers need to be asked to look deeper and a 70-80% skill set match to the job at hand would be good enough for hiring internally. This would open up the internal talent marketplace big time.
The best way for organizations to focus on this would be to have this one attribute in the KPI and performance metrics.
The above would dovetail in the organization's business strategy of staying agile as an Organization to challenges, strengthen the employee value proposition and drive internal mobility & cross- functional vacancies.
ABOUT THE AUTHOR-
My work at AO Hospitality is aimed at Hotel Asset management.
Leveraging my experience of leading hotel operations teams over the last 20 years my hotel asset management Company, specialises in offering hotel management services to stand alone hotels with a view to making them compliant with current best practices in hotel management, sales & marketing, positioning and P&L management
I have worked for multinational hotel companies such as Accor, IHG, as well as home grown hotel majors such as Sarovar Hotels, ITC Hotels and Pride Group of Hotels I am based out of my home town Indore and am currently managing 3 hotels at Indore, Chittorgarh and Jabalpur.