BY TTT NEWS NETWORk
ASANSOL, 23 JANUARY 23
India International School, Asansol has  organised the  11th Marathon, on 23rd January  2023 with the theme :"Play to Shine". The aim was to celebrate the 126th Birth anniversary of Netaji Subhash Chandra Bose by organizing Marathon which will inculcate and promote a healthy lifestyle among students & staff members and also virtues of resilience, endurance and sportsmanship.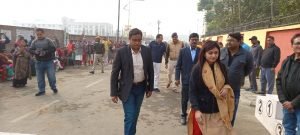 The School was privileged to have special guests, Mr.Debraj Das, ACP, Traffic, Mr. Tanmoy Roy, Officer-In–Charge, Asansol North Police Station, along with Shri A.K.Sharma, Director of the School, Smt. Radha Sharma, Vice-President, School Trust and other invited guests of honour in the presence of the Principal of the school, Mrs. Sharmistha Chanda Paul.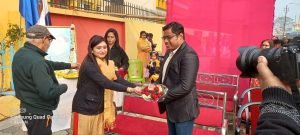 This special day was celebrated by offering floral tribute to the Portrait of Netaji Subhash Chandra Bose, followed by "Om Chanting & Gayatri Manta". Beautiful performances were put up by the students of different classes which included dance, song & speeches.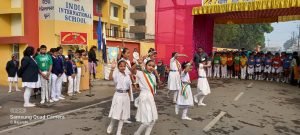 The event continued with the welcome address by the Principal, Mrs. Sharmistha Chanda Paul, where she briefed about the importance of the day and the contributions of Netaji Subhas Chandra Bose towards fighting for an independent India.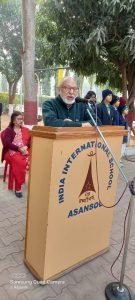 The event witnessed the enthusiastic participation of more than 500 students right from std. III to std. XII. A distance of 5 km was covered in this run. Apart from the students, Teachers & Parents also took part in the marathon. It was a huge participation, full of enthusiasm and zeal.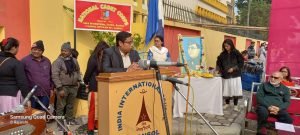 The Director of the school, Shri A.K.Sharma, in his address,highlighted the importance of the day and encouraged the Students, Teachers and Parents, who came to participate in marathon.
The event was flagged off by the guests of honour present in the Marathon. Theyenlightened on the benefits of Marathon and stressed on the fact that the students need to be physically active and participate in outdoor activities The winners were felicitated with prizes at the end.
Marathon 2022-23, turned out to be a great success as runners came together to enthusiastically participate and lead a more active life. All the participants pledged to achieve a healthy lifestyle.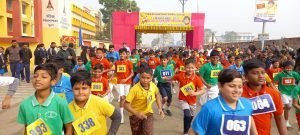 The school thanked everyone for sparing their valuable time and concluded the event with the National Anthem.