BY DEBAJYOTI CHAKRABORTY
KOLKATA, 30 SEPTEMBER 2022
The states of Maharashtra and Tamil Nadu have recorded the highest numbers of foreign tourist footfalls, while the Group of Monuments at Mamallapuram in Tamil Nadu has attracted the most foreign tourists amongst the ticketed monuments in the country that are looked after by the ASI.
The Vice President of India, Mr. Jagdeep Dhankar has recently released the report of the  63 rd edition of  ' India Tourism Statistics 2022' at Vigyan Bhawan in New Delhi, which has been prepared by the union ministry of Tourism.
Mr. Jagdeep Dhankar has also unveiled   the 'GoBeyond : 75 Experiences of North India', an e-book and the released  new Incredible India Global Promotional Film during an event on the World Tourism Day.
The Ministry of tourism has collected data from various sources like United Nations World Tourism Organisation (UNWTO),  tourism departments of various states/ union territories , Bureau of Immigration (BoI) , Archeological Survey of India (ASI) etc to prepare the report.
Mr. Arvind Singh, union tourism secretary said that the report includes data on nationality based foreign tourist arrivals and their profiles, foreign exchange earnings from tourism , country based indian national departures and their profiles and son .
The report states that Maharashtra and Tamil Nadu have recorded footfalls of 1.26 million and 1.23 million of foreign tourist visits respectively in the year 2021.
The seasonality of foreign tourist footfalls shows that the maximum arrivals take place in December ( 20.80 percent) followed by November ( 17.28 percent) and October ( 12.53 percent). The lowest footfall of foreign tourists  is in the month of extreme summer in May (1,29 percent).
For India the fourth quarter of the calendar year is considered the tourism peak season that is from October to December.
The domestic tourist footfall recorded in 2021 was 677.63 million , an increase of about 11.05% compared to 610.22 million in 2020.
The total number of foreign tourists in India  was 3,18,673 in 2021-2022, a fall of 23.4 percent in 2020-2021 with 4,15,859.
The modes of transport of FTA are maximum by air followed by land and water.
Talking to The Travel and Tourism Times, Mr. Anil Punjabi, Chairman ( East) of Travel Agents Federation of India (TAFI) said that the latest report of the union tourism ministry is very much informative and has focussed on all relevant areas.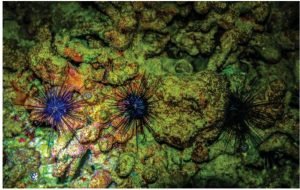 Mr. Manav Soni, Chairman ( East) of Travel Agents Association of India (TAAI) said that the latest report of 2022  has all the necessary in depth details  and will be helpful for all the stakeholders for further study and research.
The domestic tourists footfall in 2021-2022 was 2,60,46,891 up from 1,31,53,076 in 2020-2021, which was about 98 percent growth.
In the domestic tourism category, Tamil Nadu and Uttar Pradesh have recorded the highest footfall with 140.65 million and 86.12 million respectively.
There has been a 44.5 percent dip in foreign tourist arrivals in 2021 compared to 2020 due to covid -19 pandemic related restrictions.
However, the top 15 foreign tourist arrival markets in 2021 in India are – United States, Bangladesh, United Kingdom, Canada, Nepal, Afghanistan,  Australia, Germany, Portugal, France, The Maldives, Sri Lanka, The Russian Federation, Iraq and The Netherlands.
These 15 countries contributed about 80.91 percent of India's total Foreign Tourist Arrivals in 2021.
While in 2021 the leading  top ten  source countries for Indian National Departures were – United Arab Emirates (UAE), followed by United States, Qatar, Oman, United Kingdom, the Maldives, Saudi Arabia, Canada, Bahrain and Kuwait.
These ten countries contributed 85.93 percent of total Indian National Departures in 2021.
The top five ticketed monuments having foreign footfalls in 2021-2022 are Group of Monuments at Mamallapuram in Tamil Nadu, followed by Taj Mahal in Uttar Pradesh, Tiger headed rock cut temple and two other monuments, Saluvankuppam in Tamil Nadu, Agra Fort in Uttar Pradesh, Gingee Fort in Tamil Nadu. Infact three of the top five monuments are situated in Tamil Nadu.
In the domestic tourist sector, the ticketed monuments with highest number of footfalls  in 2021-22  – Taj mahal in Agra in Uttar Pradesh , an UNESCO World Heritage site, followed by  Red Fort in Delhi, Qutub Minar in Delhi, Group of Monuments at Mamallapuram in tamil Nadu and Agra Fort in Uttar Pradesh.
According to tourism minister, Mr.  G.Kisan Reddy it is expected that by mid 2024 the Indian tourism industry will be back at the pre pandemic level.
Tourism alone will contribute US$250 billion to the country's Gross Domestic Product (GDP) by 2030, Mr. G. Kisan Reddy claimed.
According to the National Tourism Policy , India aims to become the global leader in the tourism sector  by  2047 with  US$ 1 trillion business.
In July this year, Varanasi in Uttar Pradesh was declared as the cultural and tourism capital of the Shanghai Cooperation Organisation ( SCO)  for the year 2022.