BY TTT NEWS NETWORK
New DELHI,8 FEBRUARY 2023:
IndiGo, India's leading carrier, has announced the launch of new one-stop flights to 9 European countries via Istanbul, through its codeshare partnership with Turkish Airlines.
These new 141 average weekly flights will operate to destinations like Malta, Hungary, Belgium, Israel, Ireland, Czech Republic, Netherlands, Greece, and Denmark from Istanbul. IndiGo had previously launched connecting flights to various destinations in Portugal, Switzerland, France, Italy, England, and Austria. In total, now IndiGo operates 335 average weekly codeshare flights to 15 countries in Europe.
The flights between India and these destinations have been launched in-line with IndiGo's vision to enhance international connectivity. IndiGo will operate two daily flights to Malta, Budapest, Dublin, Prague, Amsterdam, Athens, and Copenhagen and three daily flights to Brussels and Tel Aviv. These new flights have been added in view of the increase in demand for outbound travel to Europe as air travel sees strong resurgence in 2023.
Vinay Malhotra, Head of Global Sales, IndiGo said, "We have witnessed a strong demand for international travel and especially to Europe last year. These connecting flights will not only add capacity, but also provide convenient travel options for people looking to travel between India and Europe. We are confident that with the resurgence of international travel, these exciting options will offer people multiple choices for their travel this summer. We will continue to explore opportunities to provide affordable fares, on-time performance, and hassle-free connectivity for our customers."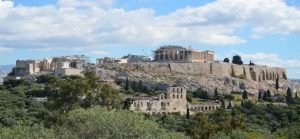 These destinations are known for their serene and historic attractions throughout the year. Malta is known for its warm climate and breathtaking landscapes that serve as locations for major film productions. The archipelago is home to some of the oldest temples in the world, such as the Megalithic Temples of Malta and is home to attractions like St. John's Co-Cathedral, Azure Window, Golden Bay, Blue Lagoon Bay. Budapest or the Spa capital of the world is outrightly known for the rich culture, underground caves, Danube River, the drop-dead beautiful Parliament Building, and local delicacies. Some of the widely visited tourist attractions in Budapest include, Buda Castle & Castle Hill, Hungarian Parliament Building & Crown Jewels, St. Stephen's Basilica and Fisherman's Bastion As Ireland's capital city and the home of the primary airport in the country, Dublin attracts millions of visitors every year. Dublin is the home of some of the finest surviving examples of Georgian architecture in the world, many of which are still in use today as seen in government offices.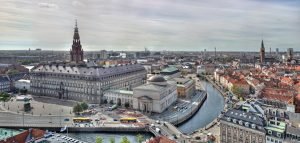 Some of the most important architectural buildings in the city are The Custom House, the Four Courts, the Rotunda Hospital. Prague is a 3D architecture textbook. Romanesque chapels and cellars, Gothic cathedrals, Baroque palaces and gardens, worldly Art Nouveau buildings, and unique Cubist architecture make it a place worth visiting. Attractions like Prague Old Town, Plezen, Prague Castle, Sedlec Ossuary and Charles Bridge are a must visit for tourists. Amsterdam is acclaimed as the principal commercial and financial center of the Netherlands. It is known for its historical attractions, for its collections of great art, and for the distinctive colour and flavour of its old sections, which have been so well preserved. Rijksmuseum, Anne Frank House, Van Gogh Museum, Begijnhof, Amsterdam's West Church and Vondelpark.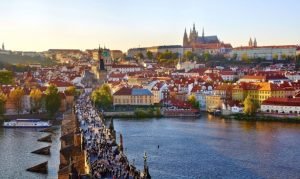 Athens is known to be the birthplace of democracy and equality. Athens also houses many historic landmarks, such as temples and theatres, which were made by ancient architects during the Classical period. It is known worldwide for its tourist destinations such as the Acropolis, Acropolis Museum, Parthenon, National Archaeological Museum and Temple of Hephaestus. Copenhagen is known for its canals, excellent food, Tivoli Gardens and Beer breweries. It is also famous for the Danish language, its community spirit, and the beer breweries.
Tourist destinations like Christiansborg Palace, Nyhavn Waterfront, Slotsholmen, National Museum of Denmark, Rosenborg Castle and Nørrebro are a must visit for every traveller. Brussels is becoming a center for art, design, and style with the big names in international fashion opening up boutiques in the city. Brussels attracts a lot of tourists because of number of museums, a thriving nightlife and plethora of shopping opportunities. Tourists can visit destinations like Grand Place, Manneken Pis, Saint-Michel Cathedral, Place Royale, and Belgian Royal Museum of Fine Arts. Tel Aviv is world-renowned for its high-quality restaurants and a world-class cafe culture, as well as a superb nightlife scene.
Destinations like Rabin Square, The Beach Promenade, Tel Aviv Port, Tel Aviv Museum, Bialik House and Eretz Israel Museum are visited from tourists worldwide.