(Starting January 5th, 2023, when the airport operations commence, IndiGo, will begin its operations with 168 weekly flights to 8 destinations)
BY TTT NEWS SERVICE
NEW DELHI, 17 DECEMBER 2022
IndiGo's largest ever new station launch at New Goa International Airport Starting January 5th, 2023, when the airport operations commence, IndiGo, will begin its operations with 168 weekly flights to 8 destinations National, December 08, 2022: In-line with its vision to strengthen connectivity, IndiGo, India's leading carrier, announces 12 daily and a total of 168 weekly, new flights to and from the soon to-be inaugurated New Goa International Airport (Mopa, North Goa) effective from January 05, 2023. This will be IndiGo's largest ever new station launch and will immediately connect New Goa International Airport to 8 cities across India. Prime Minister Narendra Modi will inaugurate Goa's second international airport at Mopa in North Goa on December 11, 2022, and the airport will begin operations from January 05, 2023. IndiGo is introducing these new flights to cater to the increasing demand and will improve direct connectivity to North Goa. The present Goa Dabolim Airport (Dabolim, South Goa) will remain active, and IndiGo continues its existing operations there.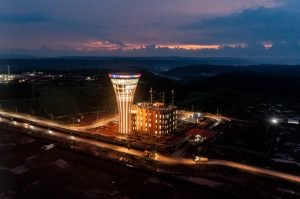 Speaking on the occasion, Mr. Pieter Elbers, Chief Executive Officer, IndiGo said, "We are very excited to announce our largest ever new station launch with new direct connections from the New Goa International Airport in Mopa, North Goa. It's momentous for us at IndiGo to have such massive opening and it speaks of our ambition and ability to provide connectivity to our customers and the nation in the best possible way." North Goa has some of the most popular tourist attractions and generally derives more traffic than any other region in the state. From scenic beaches to breathtaking forts and glamourous casinos and night clubs, Goa certainly is one of the tourist hubs of India. Tourist destinations like the Basilica of Bom Jesus, Aguada Fort, Immaculate Conception Church, Chapora Fort, Sinquerim Beach, Anjuna Beach, Calangute Beach Harvalem waterfalls, Morjim, Club Titos, Club Cubana, Candolim Beach Goa Safari Adventure Café Mambos are some of the most well-known attractions that are widely visited by tourist from and outside the country.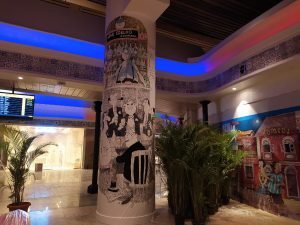 Residents of Goa will also be able to utilize these new services to fly directly to many large cities across India and utilize IndiGo's comprehensive network at its hubs to connect onward to its entire network spanning more than 100 destinations. The new flights are designed to cater to travelers who are constantly on the lookout for new and affordable flying options to access destinations which help in building businesses and are known for their tourist attractions. Customers who wish to plan their travel can book tickets via our official website https://www.goindigo.in/. The introduction of these flights will further bolster regional connectivity.
About IndiGo
 IndiGo is amongst the fastest growing low-cost carriers in the world. IndiGo has a simple philosophy: offer fares that are low, flights that are on time, offering a courteous, hygienic, and hassle-free travel experience. With its fleet of 280+ aircraft, the airline is operating over 1600 daily flights and connecting 76 domestic destinations and 26 international destinations.
"The Mopa International Airport, Goa, will promote the local economy and be a major boost for tourism,"said PM Narendra Modi during the inauguration recently.