BY DEBAJYOTI CHAKRABORTY
KOLKATA, 7 FEBRUARY 2023
Air Arabia, the first and largest low cost carrier of Middle east and North Africa, which at present is flying to over 170 destinations  has announced to connect Kolkata with Abu Dhabi from 15 March.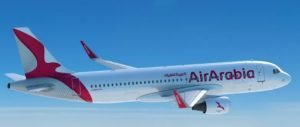 This will be the maiden entry of the foreign low cost air carrier, Air Arabia  at Netaji Subhas Chandra Bose International Airport in Kolkata.
 At present the LCC will operate flights three days a week with A320 airbus with a capacity to carry 168 passengers.
Talking to The Travel and Tourism Times, Mr. Anil Punjabi, Chairman of Travel Agents Federation of India (TAFI) has said that , Air Arabia- a new foreign airlines announcing to start direct flight services is not only a big news for the travel and tourism sector  but also for the eastern India market.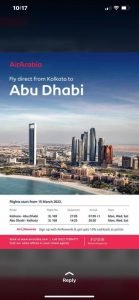 " We have been trying to get Air Arabia at Kolkata since long time. Already world's top airlines of UAE like Emirates and Fly Dubai are operating from Kolkata to Dubai. These are costly airlines and the introduction of the low cost carrier will open new vistas for the tourism sector in UAE. Tourists can visit the nearby top  destinations like Dubai and Sharjah from Abu Dhabi and there will be a lot of developments in this sector in the comin g days ," added Mr. Anil Punjabi.
 Mr. Anil Punjabi further added that there is another good news today as Etihad Airways has also announced to restart Kolkata- Abu Dhabi direct flight services from 26 th March. Etihad Airways is the second largest airlines of UAE after Emirates.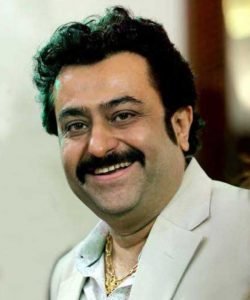 ( Mr. Anil Punjabi)
" Before the all international flights have been cancelled due to outbreak of covid -19 global pandemic in March 2020, there was Kolkata- Abu Dhabi direct flight services of Etihad. But it did not re started till today after international flight operation resumed since the normalisation of the situation," Mr. Anil Punjabi added.
The flight number 3L 169  between Kolkata to Abu Dhabi, will depart at 21.05 and arrive at 01.05+1 on Monday, Wednesday and Saturday.
The flight number 3L 168 between Abu Dhabi to Kolkata  will depart at 14.25 and reach its destination at 20.20 on Monday, Wednesday and Saturday.
Air Arabia's main base is Sharjah International airport.
The company is expected to increase the frequency once the sector is completely sold in the coming days, which is highly likely.
Chief Minister Mamata Banerjee, state tourism minister Babul Supriyo and chief secretary Hari Krishna Diwedi have been trying to bring more international direct flight services from Kolkata to boost tourism in the state .