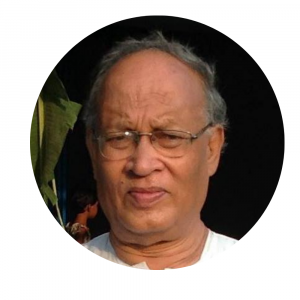 ROBIN GHOSH
(FORMER CHIEF ECONOMIST, BENGAL CHAMBER OF COMMERCE AND INDUSTRY)
                  KOLKATA, 21 JULY 2022
Every startup needs a garrison, a troop, a team to plan, strategize and execute to win the battle.
As and when the idea and the why of business is frozen, the most critical success factor is the vision and versatility of the founding team.
Now that the product or service is chosen you have to take it to the market.That is when business happens.That is when differential value created by you is paid for, exchanged in the market and cash comes to you.
If you are a lone hunter, all alone in this journey, you will, most likely, feel, quite often subjugated, lost, frustrated as if you are under carpet bombing all the time. Paradoxically, if you have a group of co-founders the journey is little easy and less hazardous. Having co-founders has many advantages.
First and foremost is the distribution of responsibilities. Second, if co-founders have diverse skills, each can leverage their strengths and provide the company with valuable services.
Third, co-foundering also enables the startup to install a support system. If one member is sick or on vacation, the other co-founder could take over and the job is done seamlessly.
If you look up the history of startups, you will find a majority of the startups fail or die because of conflicts among co-founders. So, while choosing co-founders you will have to be highly selective and cautious. You should ensure that your co-founders are genuinely wedded to the proposed business and share the culture of the company.
Business is teamwork. It is like playing a game. Each player has individual responsibility and at the same time, plays a team game.
Operations, finance, technology, marketing, strategy have to be in sync. In unison. In creating the winning edge. And to be a leader in the market what you need is a combined ballistic power. And powerful leadership.
What is powerful leadership? The team you are planning to build up in order to execute your business venture needs first class leadership.
Only a top quality leadership can steer a business venture into a sustainable success. Surprisingly, while building the team, many co-founders fail to realise that a cohesive team can only be created if it is curated on human, ethical and transparent values.
Apart from establishing a value based management system, team building also requires an attitude . An attitude of solving problems. Focus on creative problem solving, innovation and design thinking.