BY TTT NEWS SERVICE
KOLKATA, 31 OCTOBER 2022
Ekta Nagar in Gujarat  is all set to be a popular tourist destination in the country after the inauguration of Miyawaki Forest and Maze Garden  by Prime Minister Naredra Modi yesterday.
The Statue of Unity has witnessed a footfall of over eight million in just a span of four years and has already emerged as the newest tourism landmark of Incredible India. It is the world's tallest statue and is about 182 metre long depicting Sardar Vallabh Bhai Patel.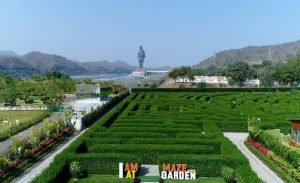 The  newly inaugurated forest, garden and houseboat will further attract tourists in this region, feels experts.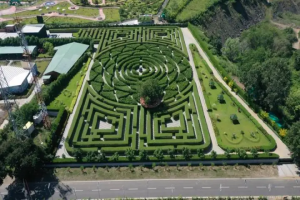 The Maze Garden is spread over an area of 3 acres in Ekta Nagar. Created within a span of eight months it looks like the shape of 'Yantra',emanating positive energy. Like a Bhul Bhulaiya, it's like a puzzle for children and adults both with a network of pathways to get outside from all sides.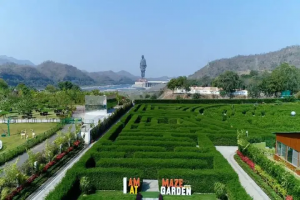 This site was used for dumping of garbage, but now it has been transformed into a state of the art landscape with lush green surroundings. The dirty landfill has been replaced by plantations of lakhs of trees like madhu kamini, orange gemin,glory bovar and mehindi turning it into a vibrant ecosystem where butterflies and honeybees now thrive. The Maze Garden brings together many features of Indian culture and enforces the importance of Mother Earth & the Nature.Truly it has turned into a wealth land from wasteland.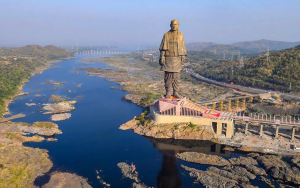 The Miyawaki Forests is another attractive  spot for tourists, visiting the Statue of Unity and Ekta Nagar. A dense Miyawaki forest has been erected here and named after a technique founded by Japanese ecologist Dr Akira Miyawaki. The growth of plants is 10 times faster here than conventional methods and the forests are also 30 times dense. Usually, a forest takes shape in 20 to 30 years with aggressive plantation but under Miyawaki technique, an artificial forest can be erected in just 2 to 4 years.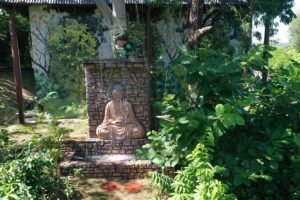 The Forest also includes a floral garden, a timber garden,  a fruit garden, a medicinal garden, a section of mixed species and also a Digital Orientation Centre. Apart from these two new attractions the State of Unity also includes a Tent City , parks based on themes like Arogya Van (Herbal Garden), Butterfly Garden, Cactus Garden, Vishwa Van, The Valley of Flowers (Bharat Van), Unity glow garden, Children Nutrition Park and Jungle Safari among others.