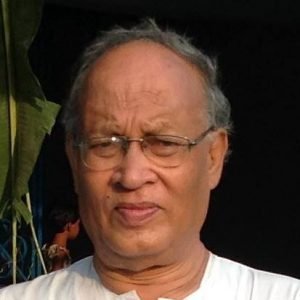 BY ROBIN GHOSH
( FORMER CHIEF ECONOMIST, BENGAL CHAMBER OF COMMERCE AND INDUSTRY)
KOLKATA, 10 OCTOBER 2022
Startups must prioritize that selling is the most potent weapon for business success.
To understand selling, you have to know what your buyer wants ? You can only know by building a rapport , connection.
How do you build a rapport? This can happen by listening to him and asking the right questions.
Asking buyers the right questions is very important. Why?
1 .To learn what the buyer wants . What are his aspirations , what are his hidden fears?
2 .To understand his persona, some gk about him.
3 .What kind of person he is
4 .To crack a two way communication.
5. To build a comradeship with him
6. To make customers believe you and trust you.
The average sales guy performs very poorly. Why? This is because he is ill prepared. Ill Equipped.
* 80% of sales executives do not prepare the list of questions before the sales call.
* 90% of questions in an average call are closed questions.
* Master sales guys ask powerful questions to understand what the buyer wants.
The next step is to know how we frame the question? There are 3 types of questions.
1. Asking thinking questions which means neutral questions: what: where: why: how: who: when : which.
2. Asking exploring questions which means open leading questions: what: where: why: how: who: when : which.
3. Asking clarifying questions which means closed questions : yes or no : are: can: do: have: is: am.
The buying process has 2 reasons.
One is for logical reasons. Second is emotional reasons.
Take for example, if you are selling a air conditioner to a business house, what customer is looking for
LOGICAL REASONS
* Features
* Price
* Company Brand
* Exclusive Facilities
* Service Guarantee
* Discounts
EMOTIONAL REASONS
* Company Brand
* Uniqueness
* Building Relations
* First one to use.
*Expectations increase
*Current pain
* Strong Association
*Factor of Urgency
* Sense of Security
Now to understand your buyer's mindset here is a batch of questions
you should ponder and ready to answer.
FACTUAL QUESTIONS ABOUT YOUR COMPANY AND BUSINESS.
1. What business are you in
2. What are your products?
3 . What are your markets ?
4. Who are your competitors?
QUESTIONS TO UNDERSTAND THE NEED OF BUYERS
1. What the product can do for you
2. What is your expectation from the product
3. What you want to achieve out of this product
4. What are the benefits you would like to have from this product?
QUESTION TO UNDERSTAND THE TIMELINES
1. How soon you would like to have the product
2 . What kind of timeline you have in your mind
3. What will be the ideal timeline for you?
QUESTIONS TO UNDERSTAND DECISION MAKING LOOP
1. Who are involved in the buying decision making process.
2. Apart from you any other department is involved in the decision
making process.
3. Who are the people who will review the proposal?
4. Sure, you can help me to understand the buying process.
QUESTION TO UNDERSTAND COMPETITIVE SCENARIO
1. Apart from us who are you considering
2. To solve your problem, what other solutions are you considering?
3. Is your current supplier good enough
4 . What is so special you want from us
EXPLORING QUESTIONS TO UNDERSTAND MORE ABOUT EXPECTATIONS.
1. You mentioned " Better Product" What exactly you mean
2 . You said " high quality " what do you mean by high quality
3. You mentioned scope for expansion What exactly you want
4. You said your previous supplier was not satisfactory. What has been his fault?
QUESTIONS REQUIRED FOR RAPPORT BUILDING
1. Thanking You for calling us.What prompted you to call us
2. Your company always comes out with interesting advertisements. Who does these advertisement
3. Your company has an interesting logo. What the logo represents.
To end this post I will quote Socrates " I know you will not believe it; the highest form of human excellence is to question oneself and others. "
So be it .