BY TTT NEWS NETWORK
KOLKATA, 13 MARCH 2023:
Shree Siddharoodha Swamiji Hubballi Junction, commonly known as SSS Hubballi Junction or simply Hubli Junction is a railway junction station under Hubli railway division of South Western Railway zone (SWR) of Indian Railways situated in Hubli in  Karnataka of  India has recorded its name in the annals of the railway history by having the longest railway platform in the world after its inauguration by PM Narendra Modi.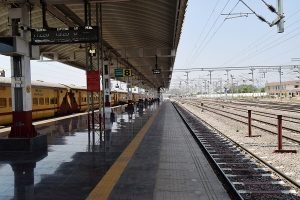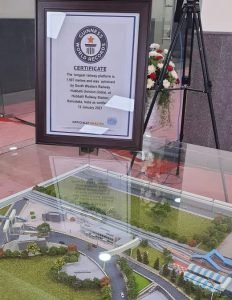 SSS Hubballi Junction Railway Station has one of the best infrastructural terminal and has three entrances to get into station. One is the main entrance, other infront of Central Railway Hospital of Gadag road, and third one few metres ahead of main entrance i.e near yard.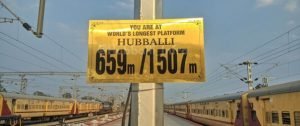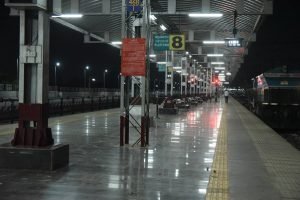 The station has interesting platform bifurcation.It has total 8 platforms, five of them are alike other stations i.e one beside the another and other three in the next entry. The longest platform is divided into two parts, it has platform no 1 and 8 on same platform.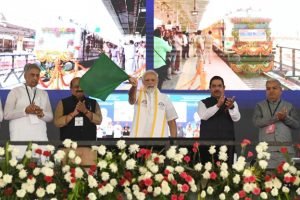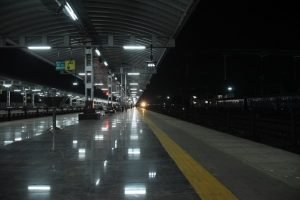 Earlier, Gorakhpur Railway Station (The headquarters of North Eastern Railway) had the Longest Railway Platform in the world with a platform length of 1,366m. South Western Railway (SWR) has installed a signboard stating "You are at World's Longest Railway Platform". The signboard is likely to be a Selfie point for the travellers.
Scaling the lengths of infrastructural feats, Shree Siddharoodha Swamiji Station in Hubballi boasts the longest railway platform of the world.#VirasatBhiVikasBhi#RailInfra4Karnataka#NayeBharatKaNayaStation pic.twitter.com/KraikCx4vY

— Ministry of Railways (@RailMinIndia) March 12, 2023