BY DEBAJYOTI CHAKRABORTY
KOLKATA, 8 NOVEMBER 2022
The West Bengal Tourism department has identified twenty tourism hotspots to set up tourist pick up and drop points in the City of Joy.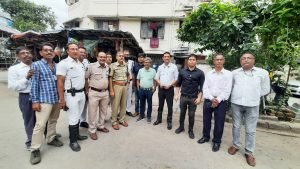 State tourism  department secretary, Dr. Saumitra Mohan has issued a notification on 4 November in this regard.
"In order to facilitate smooth movement of tourists across different tourist attractions in Kolkata, it has been felt necessary to notify ' Tourist Pick –up and Drop" Points ( TP&D) across the metropolitan area for better promotion of tourism in the city," the order stated.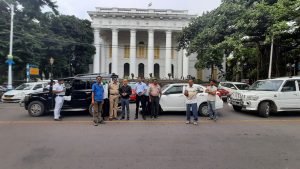 The order further added that, " After due deliberations and consultations with the relevant stakeholders , following Pick up and Drop points are hereby notified of embarkment and dis- embarkment of the tourists visiting different tourist spots across the city. It is accordingly stipulated that all the commercially registered tourist vehicles , having a seat capacity of up to 10+1, will be allowed stoppage for 5 minutes and all the vehicles beyond the 10+1 capacity, will be allowed to stop for 10 minutes at the respective TP&D points for picking up and dropping tourists at these locations."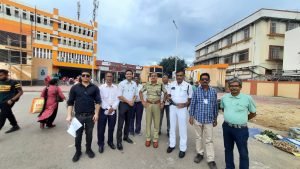 Notification of these pick up and drop points is expected to facilitate seamless movement of tourists across Kolkata for availing vehicles operated by the recognized tour operators and tourist transport operators. It is also hereby recommended that the following permanent signage be displayed at all the identified and notified tourist pick up and drop points as mentioned in enclosed annexure 'A'. The signages for Tourist Drop Off and Pick up are to be installed at the specified locations. The signage will bear the logo of Tourism Department, Kolkata Police and Kolkata Municipal Corporation.
The list of 20 places notified under notified tourist pick up and drop points – Kalighat Temple, Victoria Memorial, the HHI, The Kenilworth, Park Hotel, Indian Museum, The Oberoi Grand, River side ( around Princep ghat), River side ( around Judges ghat), River side ( around police jetty), Town Hall, St. John's Church, St. Andrews Church / Writers Building, Nakhoda Mosque, Kumartuli, Marble Palace, Coffee House, Sealdah Station, Flower Market.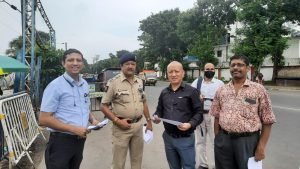 Tour Operators in Kolkata often face difficulties due to the traffic restrictions in and around the city while dropping off or picking up tourists in front of places of tourist interest or hotels. To address this issue and to facilitate the free movement of tourist vehicles across the city of joy, the Indian Association of Tour Operators – IATO recommended that pre-specified Pickup- Drop points be introduced in different strategic locations across Kolkata with specific signage where only commercially registered tourist vehicles operated by ATSP are allowed to pick-up-drop tourists.
Considering the above, the Department of Tourism of  Government of West Bengal has initiated a joint inspection to finalize the proposed Tourist Pickup and Drop Points along with the representatives from Kolkata Police, KMC, Department of Transport, and IATO on 26th July 2022 and 4th August 2022 respectively.
Talking to The Travel and Tourism Times, Mr. Debjit Dutta, Chairman ( West Bengal) of Indian Association of Tour Operators (IATO) said that the idea is to facilitate the recognized tour operators and tourist transport operators to ensure seamless movement of tourists across the city of joy and position Kolkata as a Tourist-friendly City.
Over 20,000 foreigners and NRIs have visited to witness the Durga Puja carnival this year after the puja bagged the Unesco Cultural world heritage tag. It is expected that from next year onwards, more foreigners and domestic tourists will arrive to witness the four day Durga Puja carnival in Kolkata, which is set to emulate the Rio De Janeiro Carnival in the years to come, feels travel agents and experts.