BY DEBAJYOTI CHAKRABORTY
KOLKATA,1 JULY 2022
A smart and athletic figure punjabi late teen youth came to the City of Joy along with his uncle in between 1983 to 1984 to work in a local travel agency.
His uncle used to stay in Bangkok in Thailand and was a frequent traveller to Kolkata for business purposes. For flight tickets and hotel bookings his uncle used to visit the travel agency office at Kolkata which was operating since 1979.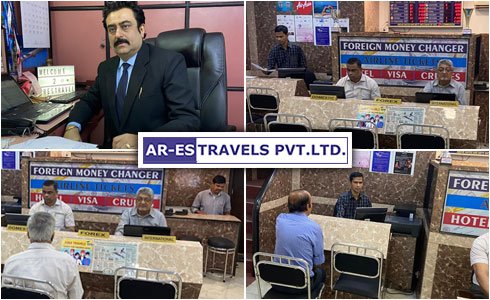 For the next eighteen months he used to work in the travel agency office at Chowringhee Lane. His residence was the Capital Guest House, behind the Indian Museum at 11 B Chowringhee Lane.
At that time, the Director of AR-ES Travels in Chowringhee Lane, Anil Punjabi had no knowledge that his dear Raju (by this nickname he used to call him till today) aka Rajiv Hari Om Bhatia (original name) will one day become one of the biggest superstars of Bollywood within the next four to five years.
The biggest hit of Rajiv Hari Om Bhatia ( off screen name) aka Akshay Kumar ( on screen name) was in 1992, when the film Mr. Khiladi was released and since then Bollywood has seen his meteoric rise and on republic day this year he has received the prestigious Padma Shri Award.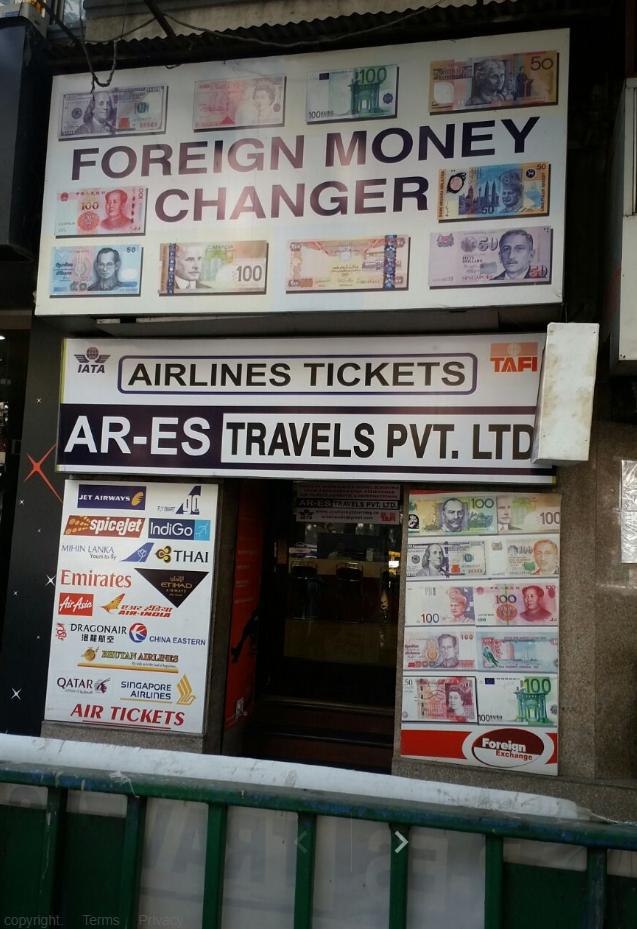 Talking to The Travel and Tourism Times, Anil Punjabi, Director of AR-ES Travels said that he still enjoys a very special relationship with his dear Raju.
" After he went back to Mumbai and settled there we visited his house several times along with my family in his house at Bandra and Lokhandwala Complex. He is very religious minded and has invited us to his house during the Durga Mata Jagran. Whenever I used to go to my in laws house in Chembur, I used to call him and visit his place,"says Anil Punjabi.
Even once during the Jagran programme at a local temple, film director Lawrence D' Souza was also present. The family of Anil Punjabi has even attended his shooting session for the films Sabse Bada Khiladi In Film City and Sapoot ( along with Sunil Shetty) in Mumbai.
" He was a thorough gentleman and you will always find him with his trademark smiling face sharing pranks and jokes with others. During his tenure in our office he used to work very hard. Few of our friends used to accompany him for karate training in the maidan. He used to woke up around 4 AM for karate practice daily," says Anil Punjabi.
That office of Ar-Es Travels Private Limited at Chowringhee Lane has been closed and shifted in the year 1993 to its present location at 20 G, Park Street, says Anil Punjabi, who is also the Chairman ( east) of Travel Agents Federation of India (TAFI).
" Took a small detour before leaving Kolkata today to visit this place where I stayed while I worked at the travel agency,"tweeted Akhshay Kumar in 2013. New Market was his favourite strolling place after office hours.
He feels proud and nostalgic whenever he visits Kolkata for any show or film promotional events and can precisely locate the office, which no longer exists. "But due to his huge fan following these days he can not roam freely and is guarded by policemen and security personnel and has promised to visit our office at midnight during his next visit. Regularly we are in touch with him and he also gives us a call whenever he visits Kolkata and meets us,"says Anil Punjabi.
The family of Anil Punjabi has also good relations with his wife, Twinkle Khanna and mother in law, Dimple Kapadia Khanna.
With a forte in martial arts, Rajiv also worked as a Chef in the kitchens of Purbani Hotels in Motijheel area in Dhaka area of Bangladesh. He chopped vegetables and ran errands for the catering department. In his early twenties his career lasted for six months only in Dhaka after which he left for New Delhi and ultimately settled in Mumbai.
Akhshay Kumar made his Bollywood film debut in Raj Sippy directed film Tees Maar Khan in 1991.