BY TTT NEWS SERVICE
KOLKATA, 15 SEPTEMBER 2022
The travel agents fraternity of Eastern India has urged the Emirates Airline to start everyday two flights from Kolkata to Dubai in an informal meeting with the top officials at ITC Royal Bengal Hotel here  yesterday.
At present there are 11 flights from Kolkata including double flights on Sundays, Thursdays, Fridays, Saturdays and single flights on Monday, Tuesday and Wednesday.
The Travel agents fraternity has urged to extend the  double flights on Mondays, Tuesday and Wednesday also as the demand is growing up.
Mr. Mohammed Sarhan, Vice President  ( India and Nepal ) of Emirates Airlines was in the city to meet the travel agent fraternity of Eastern India. Mr. Tarun Sharma, Regional Manager ( North and east India) of Emirates Airlines  was also present in this session.
Both Mr. Manav Soni, Chairman ( East) of Travel Agents Association of India (TAAI) and Mr. Anil Punjabi, Chairman ( East) of Travel Agents Federation of India (TAFI) were also present in the  meeting on Wednesday.
Talking to The Travel and Tourism Times, Mr. Manav Soni said that it is a big boost for the tourism industry as such a top level official of a reputed international  airlines have visited Kolkata and met with the travel agent fraternity and in the coming days the top brass will also visit Kolkata of other reputed international airlines after such meetings.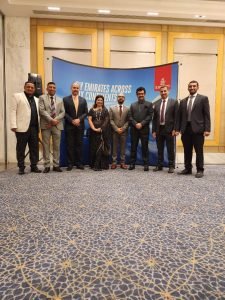 " It shows that the Eastern India is growing fast and has become an important hub of tourism with travellers consisting mainly  from leisure holiday  travellers, Visit Friends and Relatives (VFR) sector and Students, as admission season begins,'says Mr. Manav Soni.
He further added that about twenty to twenty five  members of the travel agents fraternity of the east , who are the important stakeholders, took part in the meeting.

" The agent family appreciated the support of the entire Emirates Team in the east and requested for additional flights from Kolkata to Dubai to meet the increased demand of the market. The long tourism peak season begins from next month as the festive season starts and after a two year hiatus due to outbreak of  covid -19 pandemic, we expect a huge rush this year  from the tourists of the Eastern India. There has been a lot of developments with a number of  new hotels and architectural wonders have come up in Dubai and other parts of UAE which the travellers want to explore,"said Mr. Anil Punjabi, of TAFI.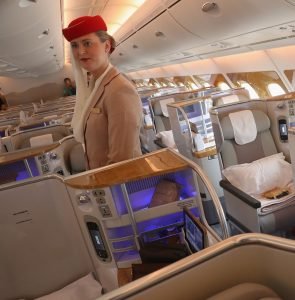 At present India is the biggest market of Dubai Tourism and recently road shows have been held at important Indian cities including Kolkata as Dubai Tourism Department now eyes the Tier II and Tier III Indian cities for further market penetrations.
The Fifa World Cup in Qatar which will be held later this year, will further boost tourism in Dubai and West Bengal is a soccer crazy state in India. And the Museum of Future has already become its biggest tourist attraction, the architectural wonder building opened earlier this year situated at the heart of the city.