BY TTT NEWS NETWORK
KOLKATA, 11 FEBRUARY 2023:
The Uttar Pradesh Tourism Department has mulled a helicopter joyride over the pilgrimage city of Ayodhya and has invited expressions of interest for submitting tenders.
A pre-bid meeting will be held at the state  capital  Lucknow on 21 February.
Mr. Mukesh Meshram, Principal Secretary of Tourism department of Uttar Pradesh has informed that there are two state government owned helipads at Lucknow and Ayodhya.
" We are mulling ideas to start a joyride in Ayodhya or start air taxis for tourists from Lucknow to Ayodhya," said Mr. Mukesh Meshram.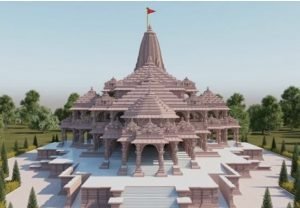 Already, Uttar Pradesh Chief Minister Yogi Adityanath has claimed that there will be a ten fold increase of tourists in Ayodhya in  2024.
The Ram Temple in Ayodhya is scheduled to be inaugurated on 1 st January 2024. It will be  the biggest attraction for pilgrims and tourist footfall in the pilgrim city.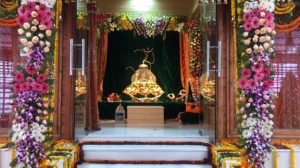 Mr. Shailesh Mishra, Special secretary of tourism department has further informed that the helicopter joyride will be in Public Private Partnership (PPP) mode and will be initially for three months.
In Prayagraj- Kumbh a nine minutes helicopter ride costs Rs.2500 per person.
The centre and the state government has planned to spend Rs.30,000 for development of Ayodhya. The works of the Maryada Purushottam Shri Ram Airport is also going on in full swing. In the first phase the domestic airport will come up and in the second phase international.