(A TTT QATAR FIFA WORLD  CUP 2022  SPECIAL)
BY DEBAJYOTI CHAKRABORTY
KOLKATA, 17 NOVEMBER 2022
As the world flies to Qatar, so do the Indians. 23,500 tickets have been sold to the Indians out of a total 1.8 million tickets sold, which ranks the 106 th FIFA ranked nation as the eighth highest  world cup ticket purchaser globally .A huge jump from 18,000 tickets being purchased during the Russia World Cup four years ago.
The two footfall and fish  crazy states of Bengal and Kerala  are leading the country to watch the Qatar FIFA  World Cup 2022. The super rich Indians have even booked their private jets for the WC in Qatar.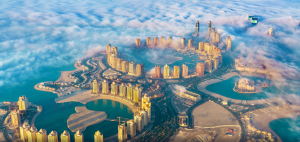 The reasons have been manifold :
Firstly, the connectivity to Doha is very good. Both Qatar Airways and Emirates Airlines are running hundreds of shuttle flight services for the world cup. There are direct flight services and others can visit Dubai and then to Doha.

This is the first time ever the soccer world cup is being held in winter season and that too in a middle east country. It takes about 4 to 5 hours to reach Doha from Kolkata.
Secondly, for the first time ever the football world cup is being held in such a small country. As a result the spectators can watch multiple soccer games during the group stages in a single day.
Thirdly, this will be the last world cup of  Ronaldo, Messi and Neymar. The trio had ruled world football for more than one decade. Qatar FIFA WC 2022 will see the end of an era.
Talking  to The Travel and Tourism Times, Mr. Babul Supriyo,  Tourism and IT minister of West Bengal  said that like all benaglies  he  too is football crazy and  still plays football twice a week and  even played in last evening and his favourite club team is Mohun Bagan and Manna Dey has already  immortalised this fact  with his golden voice by the song, 'Sob Khelar sera Bangalir tumi football'.
" I have performed three live stage shows in Doha. The first time was in 1996-97 along with Shakti Kapoor and Mandakini. The last time the temperature was about 50 degree C and the show started around 10.30 PM. Many of my friends are going to Qatar to watch the WC, but due to my busy schedule it will not be possible to visit Doha this time. Perhaps I will try the next WC in the USA four years later,"said Mr. Babul Supriyo, Bollywood playback singer turned politician.
Mr. Babul Supriyo said that the 1986 WC in Mexico was the greatest in the modern era with Diego Maradona reaching the peak of his form. Diego alone converted Brazilian Kolkata to Argentinian Kolkata with his mesmerising skills.


" But I feel this time France is the favorite team to lift the coveted FIFA World Cup trophy . Besides the 'BIG THREE' my eyes will also be on Embape and Halland, the rising stars of world football. I want good
football. As most of the league matches will be in the evening it will not be possible for me to watch and I will see the highlights and definitely the goals," he added.
He further explained that this time two types of spectators from Kolkata are going to Qatar. The one group which wants to see their favourite teams playing in the group league stages so that if even they  fail to qualify for the later stages they can watch their favourite stars live in action.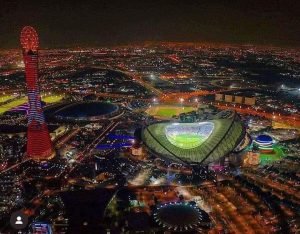 Secondly, those who are directly going to watch the Semifinal and the Final matches. "I know many people from Kolkata who went to watch the ICC –T20 WC Cricket in Australia are now going to watch the FIFA WC in Qatar. Bengalis are known for their wanderlust and Qatar has provided them a big relief after  a hiatus of the pandemic hit in the last  two years,"he said.
Mr. Anil Punjabi, Chairman ( East) of Travel Agents Federation of India (TAFI) said that such a sporting mega event will boost the tourism and specially its a virgin destination and there are direct flights from Kolkata.
" It is very easy to get a VISA. All are excited and even school groups are asking for tickets. I have seen equal fever of both ICC T-20 WC  in Australia and Qatar FIFA WC 2022 amongst the Kolkata sports lovers this time which is amazing,"he added.
With so many tourists going from Bengal and India, Doha and Dubai are going to be hubs for break journeys in future and travel agents can easily sell the two to three day packages in UAE or Qatar, Mr. Anil Punjabi said.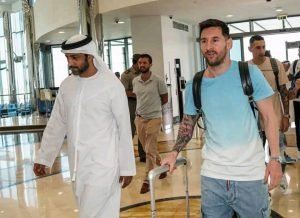 Already the demand for flight tickets to the Middle East is very high and the WC will definitely pay off tourism in the Middle east for future, also the travelling time from Kolkata is barely 4 to 5 hours, he said.
Mr. Manav Soni, Chairman ( East) of Travel Agents Association of India (TAAI) said that Football is worshiped as a God , specially in states like  West Bengal and Kerala and hundreds of enthusiasts from these two states in particular would be attending the Grand Football event in Qatar this time.
" As always, such events never come cheap but surely are worth the money spent. We have excellent connectivity from Bengal to Qatar. With Qatar Airways flying daily and that too with a wide body aircraft from Kolkata to Doha, it definitely gives an ease of travel. Emirates is not lacking behind to make full use of this opportunity. They have 11 flights a week from Kolkata to Dubai, allowing attendees to get more routes to reach the destination with ease.After ages we would be witnessing this Grand Football event closer to our Country which is why this time there are so many soccer  lovers attending from India through multiple modes of flights and cruises ," added Mr Manav Soni.
Mr. Imran Ahmed Khan, secretary of Kolkata Leather Complex Tanneries Association will be visiting Qatar along with his wife to see the Quarterfinal matches.Due to busy professional schedule he cant stay
for SF and Final games. A friend will join him in Qatar from Australia.
" I have also seen  ten to twelve matches about four years ago in Russia FIFA WC. But this time the world cup is in winter and we are busy. I am excited to see my second world cup live from the stadiums which are architectural wonders,'said  Mr. Imran Ahmed Khan.
Kolkata based entrepreneur Amit Mukherjee will watch two quarterfinals and two semifinals with his three friends. He has purchased tickets from the portals of FIFA. He said that a week-long tour will cost Rs 5 lakhs which is nothing compared to the chance to see the  direct freekicks taken  for the last time by the   likes of Messi, Ronaldo, Neymar all of whom will be bidding goodbye to the World Cup forever after Qatar 2022.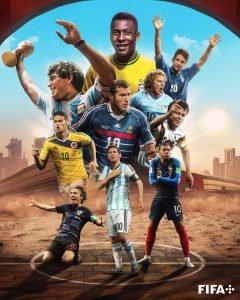 Smt. Naaji Noushi, a mother of five from Kerala has already been in the news for going to see WC matches live in Qatar. She has boarded a cruise along with an SUV from Mumbai and will drive to the stadiums in Doha herself.
The tourists are also excited to see the Falconry as the youngstars will hone their skills of the age-old tradition with these hunting birds in small tents outside the stadiums. Falconry was included in the Unesco world heritage list of intangible culture in 2010.
Already two Bengal based companies –  BMC Electroplast  have provided electrical transformers at stadiums and Haringhata Meat have bagged the packaged  lamb and goat meat supply order of 1.2 metric tonnes for Qatar FIFA WC 2022.
FINAL MATCH :
Lusail Iconic Stadium or Lusail Stadium , located about 23 kilometres north of Doha  will host the final game of the 2022 FIFA World Cup. The Lusail Stadium, owned by the Qatar Football Association, is the
biggest stadium in Qatar and one of eight stadiums being converted for the 2022 FIFA World Cup Qatar.
The Opening Ceremony –
The Qatar Olympic will also feature for the first time an Olympics style opening ceremony at Al Bayt Stadium , about 40 kilometres away in north of Doha. The 30 minute event will be followed up by the inauguration match between Qatar and Ecuador.
Cut outs of world soccer stars are pasted on the tall buildings in Doha. Qatar Airways is the official flying partner.
Miles away in Kerala also fans have erected larger than life cut outs of Brazil and Argentina as the state becomes bipolar in supporting the latin american giants besides the picturesque lakes as the soccer fever begins to grip the world barely three days before the FIFA WC 2022 IN Qatar begins.
Cruising down the the streets of Doha with the biggest names in football 😎 #Qatar2022 pic.twitter.com/EpftkX0sbE

— Road to 2022 (@roadto2022en) November 7, 2022
This is the Al Bayt Stadium in Qatar where JUNGKOOK will be performing for the opening ceremony of the 2022 FIFA World Cup on 20 November 2022 😭👏🏼👍🏼💪🏼💜🤍#JungkookAtFIFAWorldCup #FIFAWorldCup #FIFAJUNGKOOK

— JJKNewChapterʲᵏ (@JJKNewChapter) November 16, 2022