BY TTT NEWS SERVICE
KOLKATA, 17 NOVEMBER 2022
The Yogi Adityanath led state government of Uttar Pradesh has taken a host of decisions for development  including boosting the tourism sector. The goal is to attract more investments in this sector and the state government is hopeful that the new tourism policy will help to augment the growth further.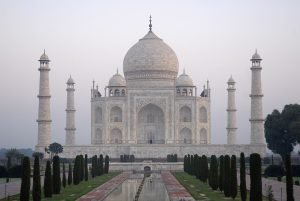 The policy decision was taken in the cabinet meeting headed  by CM Yogi Adityanath himself.
Energy minister Arvind Kumar Sharma said that the state cabinet has approved to bring in 22 more activities under the purview of the tourism sector. " The new policy focuses on development of less developed areas to attract tourists in the state. These 22 activities include homestay, heritage hotels, budget hotels, star category hotels, pilgrim dormitories, resorts, exhibition centres, adventure tourism and wellness centres,"he added.
It has been decided that the government will help to convert the old heritage buildings ( mahals) to set up heritage hotels. Old houses can also be converted to village stays to boost the rural and eco tourism and local economy.
Few months ago  after Prime Minister Narendra Modi has commented about the fort tourism sector  of Europe and  had urged the Uttar Pradesh government to prepare a road map to develop  tourism circuit for forts located near the Bundelkhand Expressway, Chief Minister Yogi Adityanath later has  announced that the state would be developing 31 historical forts in Bundelkhand region as heritage tourism centers.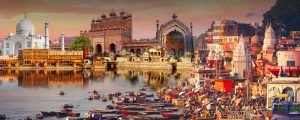 Yogi Adityanath has  also directed officials to start  work on the restoration of forts, develop heritage hotels and water sports facilities for tourists.
Emphasis has also been given on setting up of solar parks and roof top solar power systems. In UP all municipal corporations will be solar cities and special emphasis has been given on Ayodhya. Youths will be provided jobs under the Surya Mitra scheme for upcoming solar projects.
A new stadium and two private universities will also be set up and new vehicles will be procured by selling old vehicles.
Early next year the much hyped  Uttar Pradesh international investors meet will be held at Lucknow.
Already the Uttar Pradesh government , in an effort to boost eco tourism in the state has planned   to introduce tribal tourism in Dudhwa Tiger Reserve. The  Dudhwa Tiger reserve comprises Dudhwa National Park, Kishanpur Wildlife Sanctuary and Katerniaghat Wildlife Sanctuaries, and this new eco tourism project  will be located near Katarniaghat Wildlife Sanctuary, in Bardiya village .
From 25 November to 5 December the Lucknow Festival will be held at Lucknow.
Uttar Pradesh records a very high footfall of both domestic tourists and international tourists and these series of steps taken will further boost the tourism of the largest and the most populous  state of the country themed 'UP NAHIN DEKHA TO INDIA NAHIN DEKHA'.
Unesco World Heritage site, Taj Mahal in Agra is  still the star tourist attraction of Uttar Pradesh along with the Agra Fort.