BY DEBAJYOTI CHAKRABORTY
ASANSOL, 24 NOVEMBER 2022
The Railway Board has directed all the divisional railways to identify, develop and beautify fifteen stations each under its jurisdiction recently besides the upcoming station redevelopment projects like the Khurda Road Station development and beautification project in Odisha and already the Asansol Division of eastern railways have identified 13 such stations.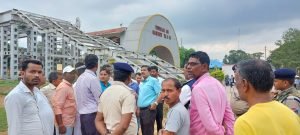 In an exclusive interview to The Travel and Tourism Times, Permanand Sharma, Divisional Railway Manager (DRM)  of Asansol  said that already thirteen such stations under Asansol division have been identified for development and beautifications.
" We have identified Simultala, Shankarpur, Madhupur, Jamtara, Vidyasagar, Sitarampur, Andal, pandaveswar, Panagarh, Suri, Dumka, Kumardhubi,  Deogarh stations for development and beautification of the station and circulating areas. The process has started to prepare the DPR of these projects and will be sent to the Railway Board for final approval," added Mr. Permanand Sharma.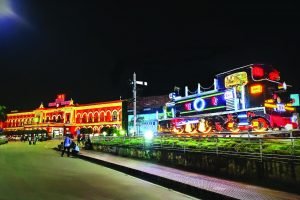 Already, an expert  team of officials of Asansol division of eastern railways have visited the Khurda Road Station in Odisha  to  study the model  station development and beautification of Indian Railways.
The Railway Board has directed to redevelop two stations under Asansol Divisions under Eastern Railways –  Asansol and Josidih to world class railway stations. Of which the Jasidih project is in initial stages however, Asansol station project consultant has already prepared the DPR.
Enia Design Private Limited has been appointed as the consultant for the redevelopment of the   Asansol Station project. It has already prepared a Rs.500 crores detail project report which has been forwarded to the zonal railways.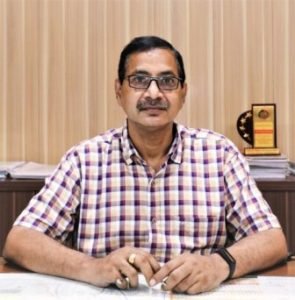 After approval of the zonal railways, the DPR will be sent to the Railway Board for final approval. The entire process will take another three to four months. After which the EPC tender will be floated.
It is expected that within the next one year the  construction work of the redevelopment work of the Asansol railway station to a world class railway station will start. RLDA has been entrusted to oversee the project work.
"The main station building is a heritage property and the station redevelopment work will take place keeping that heritage portion. There are some small encroachments which we hope can be removed with everybody's assistance. As we have already an upcoming mall and hotel project constructed in our station area, the new station will not consist of a mall and hotel,"the DRM added.
Payel Multi Plaza, a shopping mall  and Payel Inn, a boutique hotel, is being set up by a private contractor, Payel Enterprises on property of Railway Land Development Authority (RLDA).
The officials of Asansol Station had visited the Habibganj Railway Station in Madhya Pradesh, which has been inaugurated by PM Narendra Modi to study the new airport like railway station projects of IR.
The Rs.450 crores  Habibganj railway Station in Madhya Pradesh  is modelled on Heidelberg railway station in Germany. PM Narendra Modi has also inaugurated two other world class railway stations in Bengaluru and GandhiNagar.