TTT NEWS SERVICE
ASANSOL, 27 SEPTEMBER 2022
Swami Somatmananda Maharaj of  Ramkrishna Mission Asansol inaugurated the first ever swanky e mall in Asansol today – The Unitel E mall at Arghya Commercial Plaza  in Burnpur Road of Asansol.
State of the art and modern branded outlets of HP World and Acer Mall have been inaugurated today by Unitel Asansol.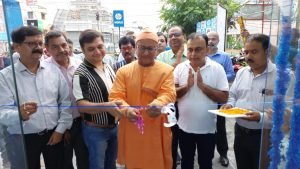 Talking to The Travel and tourism Times, Shovan Basu, owner of Unitel E mall has said that for the first time in Asansol such a swanky e mall has come up where under one umbrella you will have retail outlets of HP World, Acer Mall and Asus, all branded and top players in the computer and laptop industry of the world.
" There was a need to bring all the top brands under one roof. We have been running the HP World Showroom since 2000. But there was a need to revamp and exactly we have changed according to the change of taste and style of the Gen X and hope that in the years to come this E- mall will act as a game changer in the PC  sector in Asansol and surrounding areas," added Mr. Shovan Basu.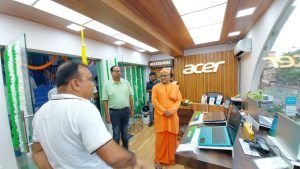 With these new outlets Unitel plans to cater to PC demands of all the sectors of the consumers.
The Zonal head  of HP ,  Mr. Amit Mukhopadhyay and Zonal Head of Acer, Mr. Tapan Banerjee were also present on the occasion.
Mr. Somenath Biswal, President of Asansol Club and members of Asansol Chamber of Commerce, Mr. Naresh Agarwal,  Paschim Bardhaman district Chamber of Commerce and Industries, Mr. Jagdish Bagri etc were present.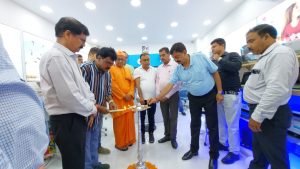 Personal Computer ,  laptop  and printer major HP Inc shipped over 1.4 million units in the first quarter of 2022 and continued to lead the overall PC market with 33.8 per cent share in India.
The Acer Group is fourth placed with 9.8 percent market share in 2022 in India.  Asus is in fifth position with 6.2 percent market share.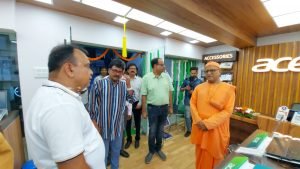 The Indian personal computer market grew by over a whopping 45 percent in 2021.