*This is a landmark step towards empowering our consumers for being able to make a better choice for buying safer cars
*The new safety regime under BHARAT NCAP and AIS-197 is a mutual win-win for manufacturers and consumers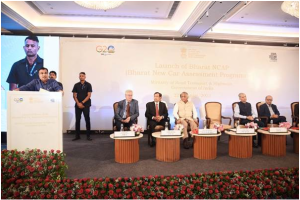 TTT NEWS NETWORK
NEW DELHI, 22 AUGUST 2023:
Union Minister of Road Transport and Highways, Nitin Gadkari launched the Bharat New Car Assessment Programme (Bharat NCAP) today in New Delhi aiming to enhance road safety by elevating vehicle safety standards for up to 3.5-tonne vehicles in India.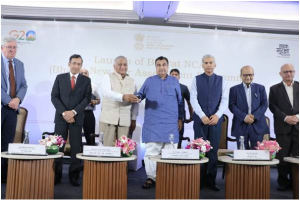 Addressing the gathering he said this is a landmark step towards empowering our consumers for being able to make a better choice for buying safer cars.
Mr.Gadkari said BHARAT NCAP will also greatly push the safety and quality of the vehicles in India, while simultaneously promoting a healthy competition among OEMs to manufacture safer vehicles. He said the new safety regime under BHARAT NCAP and AIS-197 is a mutual win-win for manufacturers and consumers and an instrumental step towards safeguarding lives of our citizens and making our Automobile Industry the number one auto manufacturing hub in the world.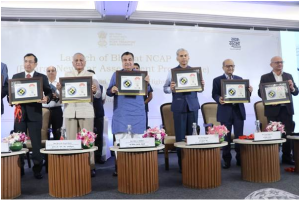 The Program is applicable to type approved motor vehicles of M1 category less than 3.5T GVW. This is a voluntary program in which the base variants of  a given model shall be tested.
This program will commence from 1st Oct 2023 and  will be based on Automotive Industry Standard (AIS) 197. Program aims to create ecosystem of competitive safety enhancements leading to increased awareness among consumers. Consumers can take an informed decision by making a comparative assessment on vehicle performance under crash test conditions.
NCAP brings the opportunity to the OEMs to manufacture vehicles of global safety standards. Program will be anchored by Central Institute of Road Transport (CIRT) .This program has been evolved based on stakeholder consultations .
Live from the Launch of 'Bharat New Car Assessment Program' (Bharat NCAP), New Delhi. #BharatNCAP
https://t.co/NOhSXbUYP9

— Nitin Gadkari (@nitin_gadkari) August 22, 2023