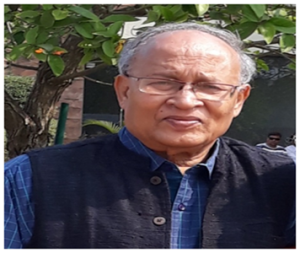 BY ROBIN GHOSH
( FORMER CHIEF ECONOMIST, BENGAL CHAMBER OF COMMERCE AND INDUSTRY)
KOLKATA, 4 SEPTEMBER 2023:
Being in business, you are aware that value creation is the single most important wheel of business.
While creating value – many variables are included: infra, technology, raw material, labour, management, brand management and so on.
Added to these factors – a new avatar has arrived – lacing our products with immersive and memorable experiences.
It is turning out to be a new tool to influence existing customers and acquire new ones.
Experience is a new source of value. Get familiar with experience economy.
Technology, especially cloud computing, has created a new avenue of buying and selling at the click of a button. A gig economy. Fast, hassle free, easy access and pay per use model.
Apart from hassle free transactions, there are a few other advantages.
1 .Commodities are available per demand.
2 .No need to invest in setting up computer infrastructure.
3. Frees up time and capital.
4. Allows organisation to focus on value additions
Interestingly, contemporary research indicates :
1. 60% of customers prefer brands to communicate with them through e- mail.
2. 25% of customers consult social media before buying a product.
3. 40% of the purchases during holiday season is through the smartphone.
Cloud computing has enabled us to develop a continuous connection model.
This connectivity and database allows us to create a few things:
1. Target specific customer segments and offer them a special experience.
2. Rollout small impactful changes
3. Opportunity to experiment a scheme on a pilot basis before a major launch.
Summing up: The marketing process has now emerged a unique space for adding value to the product – a wow factor – a pull factor for scaling up volume sales.