BY  DEBAJYOTI CHAKRABORTY
KOLKATA, 1 NOVEMBER 2022
The union government has allocated a fund of Rs.100 crores to develop tourism in Amritsar,  the  City of Golden Temple in Punjab under its Swadesh Darshan project.

Mr. Ajay Bhatt, union minister of tourism and defense has announced the allocation of funds for Amritsar after a meeting a few days ago. In another significant move, low cost carrier Spicejet has announced commencing international flights from Amritsar (ATQ)   to Rome (Fiumicino Apt , FCO)  and  Amritsar (ATQ) to   Milan ( Orio al Serio Apt, BGY) from early  December 2022. This will give a very big boost to inbound tourism in Amritsar.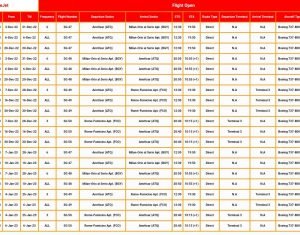 The two of the most ambitious projects to boost the cultural and religious tourism of the Narendra Modi government at the centre are the Swadesh Darshan and Prasad projects.
At an administrative meeting the union minister Ajay Bhatt also met with the representatives of the hotels and hospitality sectors, travel and tourism sector agents and other stakeholders and assured all help to promote tourism in Amritsar.

In the meeting with the union minister, Jasbir Singh Dimpa, MP Khadoor Sahib has claimed that  pilgrims come to Amritsar for a  day only  and majority of  them are elderly people . He has proposed to the Centre to set up  a theme park to increase the share of youth footfalls , besides the  need to develop Harike Wetland, Kanjli Wetland and Kali Ben.  The MP  has also urged that   a golf club should also be built in the district to attract golf tourists.
Another MP, Gurjit Singh Aujla has demanded for direct international flights from Amritsar. He has also urged the centre to set up a medical tourism hub in and around Amritsar.
Not only  Amritsar is a holy city but also a commercial hub and  also falls under the trade route to Afghanistan.
Early completion of Amritsar Patti – Makhu Rail link  was also sought along with increasing facilities at Amritsar International Airport.
In Attari, where  about 30,000 tourists visit daily  to watch the Retreat Ceremony and the local public representatives have proposed to set up Attari as a tourism hub also.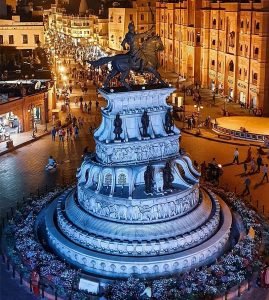 Amritsar was the economic capital of Punjab . Currently Amritsar is a major tourist centre with nearly one hundred thousand daily visitors. The city has been chosen as one of the heritage cities for the HRIDAY scheme of the Government of India. Amritsar is home to Sri Harmandir Sahib, popularly known as "the Golden Temple," one of Sikhism religion's most spiritually significant and most-visited gurudwaras. The city is also famous for Amritsari food , its wooden chess boards and chess pieces manufacturing industry.
Amritsar is the second largest city of Punjab after Ludhiana.