BY TTT NEWS SERVICE
KOLKATA, 2 NOVEMBER 2022
To boost tourism in the state, the West Bengal government has planned to set up an underwater tunnel and park in Digha.
Housing and Infrastructure Development Corporation (HIDCO) will appoint a renowned national or international consultant for setting up this project. Opinion of Singapore Chambers of Commerce has also been sought by Hidco.
This will be the first of its kind deep sea underwater tunnel and park in the state. Both Mr. Anil Punjabi, Chairman ( East) of Travel Agents Federation of India (TAFI) and Mr. Manav Soni, Chairman ( east) of Travel Agents Association of India (TAAI) has welcomed the decision of the state government to set up the deep sea underwater tunnel and park in Digha.
Already the state government has redeveloped the Digha Sea beach to boost tourism and the construction of a Jagannath Temple is also going on. Once all these new projects open, Digha will attract further tourists.
The idea of setting up the state's first deep sea underwater acrylic tunnel to watch the marine ecosystem is to attract the younger generations, adventure tourists of the country and abroad.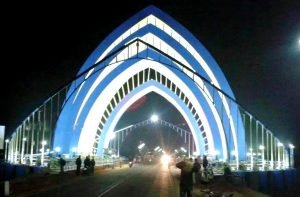 Tourism has become the main thrust area of the West Bengal government and CM Mamata Banerjee is trying hard to showcase the tourism spots of the state.
Expert committee has been formed and a tourism promotional  plan has been finalised. Former union minister and Bollywood playback singer, Babul Supriyo has taken over the charge as the new tourism minister of West Bengal.
Chief Secretary, Hare Krishna Dwiwedi and tourism secretary, Saumitra Mohan have also held meetings  with the leaders of the travel industry of the state in recent times.
Sources said that the state has announced plans to set up a submarine museum. The proposed deep sea  underwater tunnel and park  is likely to be set up beside the submarine museum.
Digha has always been a favourite weekend tourism destination for the people of the state, with improved connectivity and host of facilities it is fast emerging as a top hotspot with long sea beach.