BY TTT NEWS NETWORK
KOLKATA, 11 FEBRUARY 2023:
For the convenience of commuters, Special trains between Puri & Patna will continue its run with existing Path, stoppage and timings.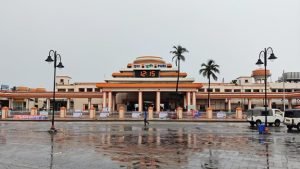 03229 Puri – Patna  Special will run on every Friday between 03.03.2023 to 31.03.2023(05 trips) and 03230 Patna – Puri  Special   will run on every Thursday Between 02.03.2023 and 30.03.2023(05 trips) with existing stoppage, path, timings and composition.
CONTINUATION OF STOPPAGE OF MAURYA EXPRESS AT JAMTARA STATION :
Railway has decided to continue the stoppage of 15027/15028 Hatia – Gorakhpur – Hatia Maurya Express at Jamtara station till further advice.