BY TTT NEWS NETWORK
KOLKATA, 18 MARCH 2023:
14th March 2023, marked  the inauguration of the first ever Meghalaya International Film Festival at capital Shillong. The Minister of Tourism Mr. Paul Lyngdoh graced the inaugural ceremony  as the Chief Guest and famed actor, Shri Adil Hussain attended the event as the special guest. The five day film fest ends on 18 March 2023.
Mr. Paul Lyngdoh,  in his speech emphasised on how this festival is but a spark that will pave the way for future talents.
Wanphrang Diengdoh's 'Lorni The Flaneur' was also screened after the inaugural program.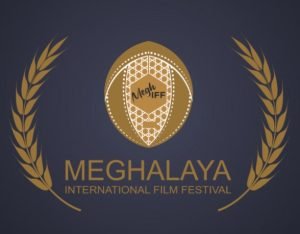 The Meghalaya International Film Festival (MeghiFF) is a celebration of the best of the best international cinema with films chosen and curated to bring the wide variety of cultural production to Meghalaya.
The first Meghalaya International Film Festival 2023 is an initiative of the Meghalaya Filmmakers' Association (MeFilMA), and Meghalaya Tourism Government of Meghalaya. MeFilMA is a Shillong-based registered society comprising filmmakers of the State.

The festival will screen over 65 films and documentaries spread over five days with a gala opening on the evening of  14th March at the Soso Tham Auditorium, while the closing ceremony will take place on the evening of 18th March at the same venue.
MeghIFF is expected to attract more than 5,000 viewers from across the country, including guest countries.