BY TTT NEWS NETWORK
KOLKATA, 18 MARCH 2023:
The Viswa  Sindhi Seva Sangam (VSSS), West Bengal chapter is going to organise a colourful sindhi new year celebrations at Kolkata this Sunday.
The sindhi community of Kolkata is primarily a result of the partition of undivided India when a small section of hindu sindhis migrated to this part of the world of Kolkata and West Bengal sindhis, besides establishing them in their self- contained  business units have expanded their activities into building of major hotels and other famous landmarks.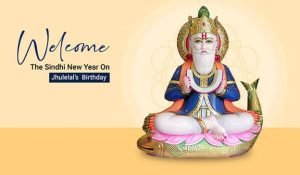 Talking to The Travel and Tourism Times, Mr. Anil Punjabi, President of Visva Sindhi Seva Sangam (VSSS), West Bengal chapter said that on  this historic day, he wishes  to gracefully acknowledge the cooperation and support of all the sindhis of Kolkata in coming together for the unity of the community. It has been the endeavour of the sindhi community in Kolkata.
"Whenever we have staged any programme, we have invited the various sindhi organisations and institutions to join us and it gives me great joy to say that all of them have come forward in a very enthusiastic and cordial manner," Mr. Anil Punjabi added.
In order to preserve their culture and language, the Sindhi community has formed a cultural and social association of their members known as one of them is VISHWA SINDHI SEVA SANGAM. The VSSS besides organising various events from time to time celebrate the sindhi new year known as " Cheti Chand'. This year it will be celebrating the event on Sunday 19 th March 2023  at  Apsara Club on  67 Park Street, beside Park Street Post Office.
On this occasion all sindhis from different walks of life  will assemble to greet each other. The VSSS has organised sindhi songs and traditional dances besides arranging for delicious snacks and beverages for all those  who will be present.
"We invite everybody  of the sindhi community  to be a part of our celebration and witness the unity and harmony among our community, the  timing is between 4 PM to 6 PM," adds Mr. Anil Punjabi.
ABOUT :
Chetri Chandra is a festival that marks the beginning of the Lunar Hindu New Year for Sindhi Hindus. The date of the festival is based on the lunar cycle of the lunisolar Hindu calendar, falling on the first day of the year, in the Sindhi month of Chet (Chaitra). It typically falls in late March or early April in the Gregorian calendar on or about the same day as Gudi Padwa in Maharashtra and Ugadi in other parts of the Deccan region of India.
On this day, many Sindhis take Baharana Sahib, a representation of Jhulelal, to a nearby river or lake. Baharana Sahib consists of jyot (oil lamp), misiri (crystal sugar), fota (cardamom), fal (fruits), and akha. Behind it is a kalash (water jar) and a nariyal (coconut) in it, covered with cloth, phool (flowers) and patta (leaves). There is also a Murti (statue) of Pujya Jhulelal Devta. Cheti Chand is a major festival of Sindhi Hindus in India and Pakistan, and also celebrated by the Hindu Sindhi diaspora around the world.