(This partnership is crucial for Callebaut to strengthen connections with the chef community and showcase the range through engaging activities)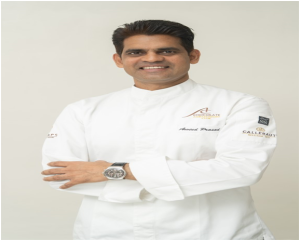 TTT NEWS NETWORK
MUMBAI, 30 OCTOBER 2023:
Callebaut, renowned for its authentic Belgian chocolates with a 100-year legacy, is thrilled to announce its continued collaboration with acclaimed Chef Arvind Prasad as their brand ambassador in India for the second consecutive year. This partnership holds significant importance for Callebaut as it aims to fortify its connections with partners and showcase the diverse applications of its products.
Over the past year, Chef Arvind has represented the brand across several platforms. Some key highlights of last year are representing Callebaut at prominent events like India's largest trade show, Aahar in  Delhi, engaging with the chef community and influencers in the food industry, and participating in the CIBUS Parma trade show in Italy representing India.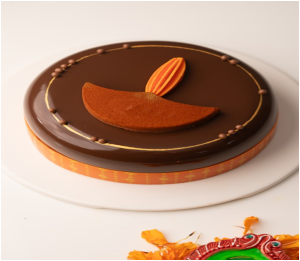 Chef Arvind shared, reflecting on his collaboration with Callebaut, "In my culinary journey, I've worked with numerous renowned chocolate brands, but it's with Callebaut that I've found a truly reliable partner. What excites me most about Callebaut chocolates is its workability, versatility, and unique Belgian Chocolate taste, enabling me to craft my best creations."
For Diwali this year, Chef Arvind has conceptualized an exciting entremet, 'Diya,' an egg-free creation that pairs the richness of dark chocolate with saffron and a blend of nuts. He noted, "For this creation, I really wanted to create an indulgent dessert, pairing Belgian Chocolate with ingredients synonymous with Indian festivities, in this case, a blend of pistachios, almonds, and cashews, which are used extensively for Diwali gifting."
Discussing the brand's growth and the ongoing partnership with Chef Arvind, Mr. Dhruva Sanyal, Managing Director of India for Barry Callebaut, the company that produces the Callebaut brand, stated, "Our focus is on expanding our reach among the chef's community and promoting the Finest Belgian Chocolate across India. The collaboration with Chef Arvind has been incredibly fruitful, drawing attention to our Callebaut brand and integrating its products into well-known hospitality brands across India. We eagerly anticipate Chef Arvind's extensive pastry expertise and reputation to elevate Callebaut's brand awareness and market share."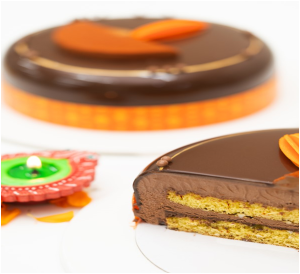 This year, Chef Arvind is scheduled to conduct several master classes, with the first interaction scheduled at the Bakery Biz in Mumbai on 29th November 2023. He will also continue creating, sharing, and inspiring his best creations via Callebaut's digital platforms and be involved in Callebaut's pan-India competition, which is aimed at providing an opportunity for the chef community to showcase their talent and compete for the title of 'Callebaut Patissier of the Year.'
About Callebaut: Callebaut is a Belgian couverture chocolate manufacturer known for finely milling their premium chocolate to 18 microns, avoiding any graininess, and ensuring a consistent taste. Gourmet and culinary professionals worldwide rely on Callebaut for its workability and consistent taste, a tradition maintained since 1911. Callebaut's journey to crafting authentic Belgian chocolates begins with direct farmer cooperatives in Ivory Coast, Ghana, and Ecuador as part of their Cocoa Horizons program. This rigorous process sets their chocolates apart, ensuring they are the finest and most authentic Belgian chocolates in the market. While numerous international and Indian brands claim to offer Belgian chocolates, few undertake the meticulous bean-to-bar process that Callebaut follows.
About Chef Arvind Prasad:
Chef Arvind Kumar has an illustrious career, having worked with prestigious international brands such as Park Hyatt Dubai, Grand Hyatt Dubai, and ITC Gardenia. His achievements include awards such as Young Chef of the Year, Best Chocolate Showpiece at the Indian Chocolate Master, and the Chocolate Star Competition in Italy. Chef Arvind is the Director of Academics and Co- Founder at Whitecaps International School of Pastry, one of India's top baking schools. He offers consultation on various culinary projects and activities, including kitchen setup, menu development, recipe creation, R&D in baked products, and workshops.
In addition to these roles, Chef Arvind collaborates with leading hotel chains, with his most recent project conceptualizing the dessert menu for ITC's chocolate boutique, Fabelle.