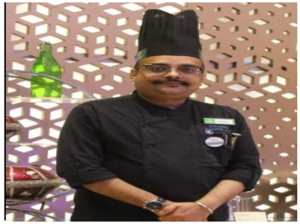 BY CHEF SABYASACHI NAG
EXECUTIVE CHEF,
HOLIDAY INN KOLKATA AIRPORT,
A IHG PROPERTY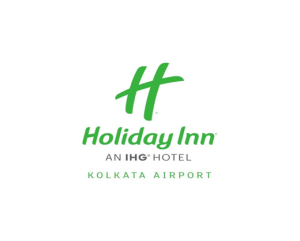 Aloo Diye Mangsher Chui Jhal : A divine recipe of Mutton from Bangladesh
INGREDIENTS :
Mutton young
Onion Slice
Tomato
Ginger Paste
Potato – cut into half
Garlic paste
Green chilly paste
Chui jhal leaves
Mustard oil
Garam masala powder and whole
Turmeric
Dhaniya powder
Jeera powder
Salt and sugar
Dry chilly whole
Bay leaf
Ghee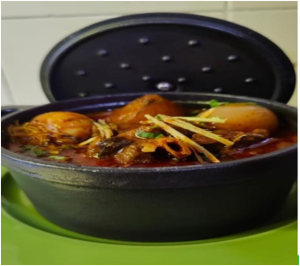 METHOD :
Take the mutton in a big bowl , mix with turmeric , ginger garlic and green chilly paste , salt , keep a side , hold for 45 minutes .
Slice the onion and slit the green chilly , Heat the pan put the oil , add whole garam masala and bay leaf , add onion slice , cook till
golden brown , peel the chui and then slice it , now add the marinated mutton in then pan , cook very well , tomato is optional now u
can add cut potatoes and cook together , add chui and other spices cook well , for 20 minutes , add hot water and cook the mutton till
tender . check the season , add spices and ghee at last
GARNISH :
Ginger and green chilly slitted .