TTT NEWS NETWORK
HYDERABAD, 5 SEPTEMBER 2023:
Get ready to embark on a sensational gastronomic journey as Pa Pa Ya, the much awaited modern Asian Bistro, unveils its doors in the bustling city of Hyderabad. Pa Pa Ya serves the Pan-Asian cuisine, to create a timeless and authentic space that balance the philosophy of Zen with the city's active pursuit of pleasure.
Pa Pa Ya introduces a unique dining concept that transcends borders and embraces  innovation, offering an exceptional blend of traditional Asian recipes and cutting- edge culinary techniques. With a fusion of bold flavors, contemporary aesthetics, and  an unmatched dining experience, Pa Pa Ya is poised to redefine the city's gastronomic landscape. The approach to traditional Asian recipes, resulting in an array of culinary masterpieces that reflect the region's rich culinary heritage.
Pa Pa Ya's design draws an inspiration from the desire to offer a serene sanctuary amidst the urban hustle and bustle. Envisioned as an embodiment of mindful living, the concept "Taste and Earth" seamlessly weaves a sensory connection between patrons and the natural world. Earthy tones, subtle greens, and warm neutrals create an inviting and calming atmosphere. The soft ambient glows that evoke a sense of calmness to focused lighting that highlight design elements and culinary presentations.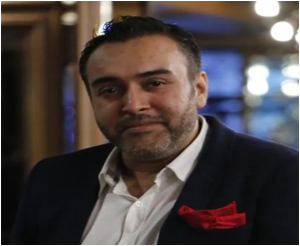 Speaking about the outlet, Zorawar Kalra, Founder & Managing Director, Massive Restaurants Pvt. Ltd said, "We are thrilled to introduce Pa Pa Ya to the discerning diners of Hyderabad. Pa Pa Ya is a ground-breaking concept that marries traditional Asian recipes with avant-garde culinary techniques. We have meticulously crafted a menu that celebrates the rich culinary heritage of Asia while incorporating cutting-edge cooking methods to create something truly extraordinary."
The grand inauguration of Pa Pa Ya was scheduled for September 02nd, 2023 and reservations are now open to the public. Whether it's an intimate gathering, a momentous celebration or an epicurean adventure, Pa Pa Ya promises an unparalleled experience for epicureans and connoisseurs.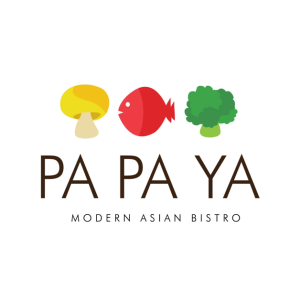 About Pa Pa Ya:
Pa Pa Ya, a restaurant from the House of Massive Restaurants, offers the ideal fusion of culinary art, an extraordinary gastronomic experience, and destination dining. Find dishes with influences from, among other places, Thailand, Myanmar, Vietnam, China, Japan, Malaysia, Korea, Indonesia, and Singapore. A culinary paradise that showcases the intricacies of Asian cuisine, Pa Pa Ya leaves behind lip-smacking, lingering memories of an unforgettable dining experience.
About Massive Restaurants Ltd:
Launched in December 2012, spearheaded by Zorawar Kalra and mentored by his illustrious father & Czar of Indian Cuisine – Jiggs Kalra, was established to showcase the evolution of Indian cuisine and put Indian food on the global palate permanently.
The brand currently operates under critically acclaimed, multi-award-winning brand verticals of premium Fine-Dining Restaurants and cafes like Masala Library by Jiggs Kalra, Farzi Café, Made In Punjab, Bo Tai, Pa Pa Ya, Younion, Botai Switch, Swan, Butter Delivery, Louis Burger and Slyce.