BY TTT NEWS SERVICE
KOLKATA, 26 SEPTEMBER 2022
The first ever green hydrogen fuelling station in the country will be set up in the union territory of Leh by National Thermal power Corporation (NTPC).
Few months back, state run NTPC has awarded the contract to battery manufacturing behemoth , Amara Raja Power Systems, a part of the Amara Raja Group.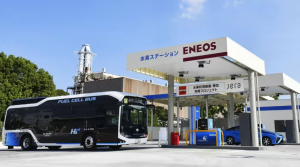 The execution of the project work has started and NTPC has plans to finish the project by May next year.
Set up at a height of 3600 metres from the sea level and the temperature variation between minus fourteen degree celsius  to plus twenty degree celsius, in this fueling station environment friendly hydrogen will be  manufactured splitting the water into hydrogen and oxygen using the electrolysis process using renewable energy.
India's first  pilot project producing 99.7 percent pure and  green H2 will  manufacture 80 kilogram per day of compressed, storable and dispensed.
It will also have a 1.25 MW solar plant. Buses will ply with these green hydrogen.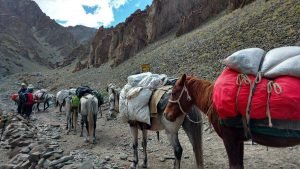 Scotland, England, Germany and Japan are the leading countries in usage of hydrogen as green fuel in vehicles. In fact Germany is the first country in the world to operate  hydrogen-powered in northern Germany on a 100km stretch of track.
The world's first commercial hydrogen-powered fuel cell car was produced by the  Japanese manufacturer,  Toyota Mirai. It has established Japan as a global  leader in hydrogen innovation. ENEOS, JERA has  launched Japan's 'largest-scale' hydrogen station in Tokyo. The present  greenhouse gas emission  trajectory will far exceed the global warming limits set by the Paris Agreement. The transition to renewables depends on new energy technologies being scaled-up to provide workable substitutes for our future  dependence on fossil fuels.