BY DEBAJYOTI CHAKRABORTY
KOLKATA, 17 OCTOBER 2022
India's leading airline Indigo and FlyBig have been the first two airlines who have booked slots for commercial passenger flight services from the upcoming Donyi Polo Airport in Holongi in Arunachal Pradesh.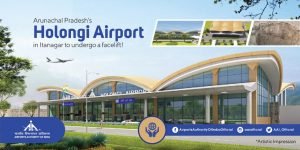 The Rs.955 crores Holongi Airport is ready and is waiting for a time from the PMO for its grand inauguration by PM Narendra Modi. The PM laid the foundation stone of the Holongi Airports Project on 9 th February 2019.
Indigo Airlines will start Holongi to Kolkata flight operations. There will be connecting flights to other cities.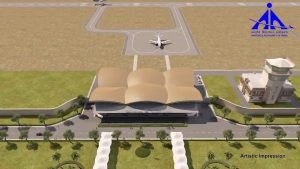 FlyBig has booked slots for the Holongi – Guwahati route.
Both Mr. Anil Punjabi, Chairman ( East), Travel Agents Federation of India (TAFI) and Mr. Manav Soni, Chairman ( East) of Travel Agents Association of India (TAAI) have welcome the move by Indigo and FlyBig to connect Aruna chal Pradesh in the coming days.
Meanwhile, Alliance Airlines has also planned to start  flight services from Holongi to Dibrigarh, Tezu and Pasighat, aviation industry sources said.
Negotiations are also going on with low cost carrier Spicejet and India's newest domestic airlines operators Akasa Air.
Situated at the picturesque Holongi, about 15 kilometres from the capital city of Itanagar, the terminal building of the  Donyi Polo Airport  is spread over an area of 4100 square kilometres and can handle 200 passengers at peak hours.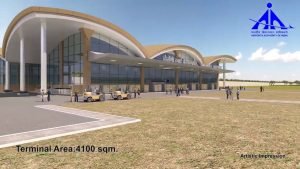 This greenfield  airport of Arunachal Pradesh, one of the seven sisters of North Eastern India is part of the Act East policy of the Narendra Modi government giving special focus on tourism in  the North eastern part of Incredible India.
The central government has  plans to make Arunachal Pradesh a major gateway to South- East Asia and transform its infrastructure to world class.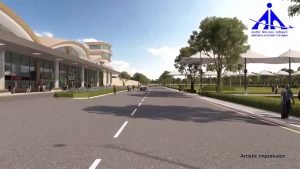 The best  tourism season of Arunachal Pradesh is between  October to April. Some of the most visited tourist destinations are – Ziro Valley, Tawang Monastery, Itanagar, Dirang valley, Tezu, Namdapha National Park, Sela Pass, Mehao wIldlife Sanctuary, Ganga Lake, Roing, Bomdila, Bhalukpong, Pasighat, Anini, Along, Ita Fort etc.

Once fully operational the airport will not only connect the capital city of Arunachal Pradesh  with other cities but will also accelerate the growth of the local economy and further boost tourism in the state.
After getting a nod from the PMO it will take 15 days to announce the date of the inauguration.