BY TTT NEWS SERVICE
KOLKATA, 20 OCTOBER 2022
Low Cost airlines, Spicejet has suspended its flight operations from Pakyong Airport in Sikkim due to operational requirements from 30 October 2022. It is the only airline which operates flight services from Sikkim at present.
The airline operator has already sent a letter to the Director of Pakyong Airport stating the suspension of flight services citing operational reasons from 30 October till further orders. Spicejet uses turboprop flights for its operations from Pakyong Airport in Sikkim.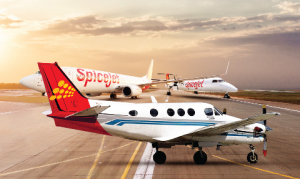 Indian aviation sector regulator, Director General of Civil Aviations (DGCA) has directed Spicejet to immediately inspect all operational Q400 aircraft engines after smokes detected in one of its flights from
Goa to Hyderabad on 12 October.
The Rs.605 crores Pakyong Airport was inaugurated by PM Narendra Modi in September 2018. It is situated 4500 feet above the sea level, spread upon 201 acres of land at Pakyong Village, about 32 kilometres south of Gangtok.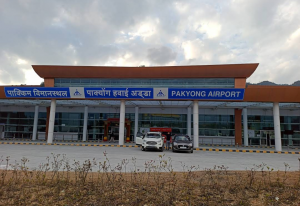 Flights have been operated by Spicejet from Pakyong to Kolkata and Delhi sectors. Flight services resumed from 23 January 2021.
It was a huge landmark in the aviation sector in India as it was the 100 th operational commercial airport in India and situated about 60 kilometres away from the Indo – China border. It is one of the five
highest airports in India.