BY TTT NEWS NETWORK
 NEW DELHI, 27 JANUARY 2023:
India's leading carrier, IndiGo has been recognized as the World's Youngest Aircraft Fleet 2023 by ch-aviation in the category of "100+ aircraft in their fleet".
The airline has also been acknowledged as Asia's 5th Youngest Aircraft Fleet 2023 by maintaining young, modern, and efficient aircraft with an average age of 3.57 years. Currently, 80% of the IndiGo fleet is comprised of latest generation aircraft.
Mr.Pieter Elbers, Chief Executive Officer, IndiGo said, "We are pleased to be felicitated as the World's Youngest Aircraft Fleet 2023 by ch-aviation in Aircraft Portfolio Award. It has been our endeavor to constantly keep our 300+ fleet young for more efficient operations and to provide a comfortable, on-time and hassle-free experience to our consumers. This also ties in very well to our sustainability ambitions and plans as the NEO aircraft are more fuel efficient. As such it has been a critical element already to our accomplishment of reducing CO2 emissions by 18% from 2016 to 2023."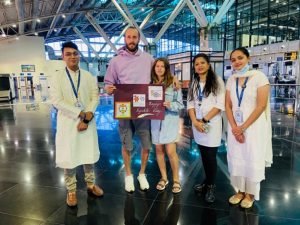 The ch-aviation Youngest Aircraft Fleet Award recognizes Airlines across the globe that maintain young, modern, efficient aircraft. The award is based entirely on non-manipulable aircraft data. There is no jury or any other subjective parameter involved.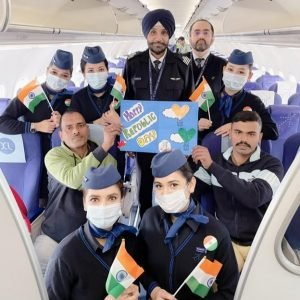 About IndiGo:
 IndiGo is amongst the fastest-growing low-cost carriers in the world. IndiGo has a simple philosophy: offer fares that are low, flights that are on time, offering a courteous, hygienic, and hassle-free travel experience. With its fleet of 300 aircraft, the airline is operating over 1700 daily flights and connecting 76 domestic destinations and 26 international destinations.