(Travel and Tourism jobs surpassing 2019 levels in Dubai and Abu Dhabi,
Overseas visitors spending more in Dubai than in 2019 )
BY TTT NEWS NETWORK
LONDON, 15 FEBRUARY 2023:
The World Travel & Tourism Council (WTTC) has on Tuesday  revealed positive signs of recovery for the Travel and Tourism sector in Dubai and Abu Dhabi as overseas travellers head back, providing a much-needed boost to economies across the country.

The report, researched in partnership with Oxford Economics, analysed key indicators such as Travel & Tourism's contribution to GDP, employment and traveller spend.

The analysis of the impact of the Travel & Tourism sector in both cities shows that, the di-rect GDP contribution, jobs, and visitor spending are all bouncing back.
The WTTC Cities Economic Impact Report shows that in 2019, the Travel & Tourism sector contributed almost AED 51BN to Dubai's and AED 12.5BN to Abu Dhabi's economy.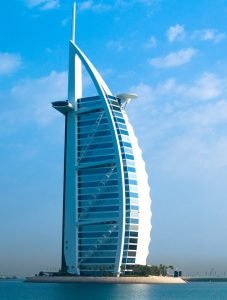 But although the pandemic had a damaging effect for many countries around the world, the UAE demonstrated remarkable resilience.
In 2020, Travel and  Tourism's GDP contribution in both cities dropped by more than half. In Dubai it fell to AED 19.5BN and in Abu Dhabi it fell to just AED 6BN.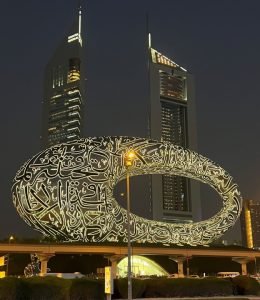 But the global tourism body's research shows a strong recovery for both cities.
Dubai's Travel and  Tourism sector is forecast to have reached AED 46BN, only 10% below 2019 levels and Abu Dhabi's Travel & Tourism sector is expected to have grown to AED 11BN last year, just 12% below 2019 levels.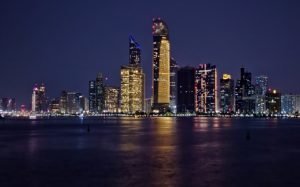 Julia Simpson, WTTC President & CEO, said: "City destinations in the UAE continue to grow in popularity for travellers from around the world. Although these key cities were heavily affected by the pandemic, they have shown incredi-ble resilience and signs of growth. The UAE's Travel & Tourism sector is on the road to re-covery, demonstrative of the wide appeal tourist destinations across the region continue to hold for international travellers."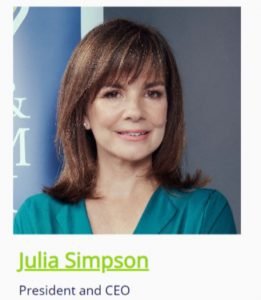 "But it's crucial that the national and local governments continue to recognise the economic importance of Travel and  Tourism for the local and national economies, jobs and businesses," she added.
Jobs on the rise –
The report also shows that across key cities analysed, employment within the Travel & Tour-ism sector is set to overtake pre-pandemic levels.
The report also shows that in 2019 there were just under 262,000 in Dubai and almost 43,000 Travel and  Tourism jobs in Abu Dhabi.
The following year, job numbers dropped to just under 211,000 in Dubai (-19%) but in-creased slightly to just under 44,000 (+2%) in Abu Dhabi.
In 2021, employment rose by 10% in Dubai to reach more than 231,000 but fell by 4% to slightly fewer than 42,000 jobs in Abu Dhabi.
WTTC is forecasting job numbers to have grown in both cities.
In Dubai employment numbers are forecast to rise by 13% to reach almost 262,000 jobs and Abu Dhabi employment numbers are set to reach just over 43,000 in 2022, showing a mod-est 0.4% increase in job numbers since before the pandemic.
In Dubai, WTTC forecasts an AED 1.5BN increase in international visitor spend in 2022, compared to 2019, to AED 108BN (+1.4%).