BY TTT NEWS NRTWORK
KOLKATA, 15 FEBRUARY 2023:
Alps Tourist Services Private Limuted, a leading travel agency of Kolkata has opened its new branch office at Rajdanga Main Road in  Kasba, near Acropolis Mall , Kolkata few days ago.
Talking to The Travel and Tourism Times, Mr. Abhijeet Dhar, Director of Alps Tourist Services Private Limited and a member of Travel Agents Federation of India (TAFI) has informed that after a histus of almost two years the travel and tourism sector is rapidly  returning back to normalcy  and there will be huge growth in this sector in the next few years.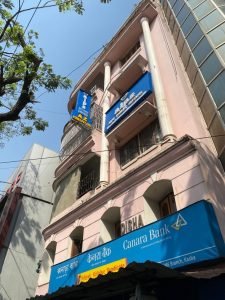 " Alps Tourist Services Private Limited  is also gearing up for expansion and the opening of the new branch at Kasba is a first step towards  its upcoming plans to increase its footprints further. We started our journey way back in  1987 and till date have over several thousands of satisfied tourists," added Mr. Abhijeet Dhar.
At present the travel agency is offering upto Rs.30,000 doscounts in its Holiday Bonanza Tourism packages.
ABOUT –
Alps Tourist Services Private Limited is a leading travel and tourism company in Kolkata active across various travel segments including Leisure Travel, Incentive Travel, and Business Travel.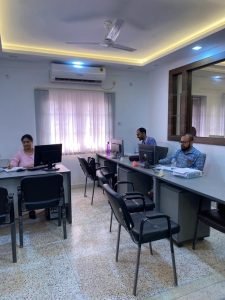 It is one of the leaders in segments, esspecially  Escorted Group Tours, Customised Holidays, Holidays of India and Incentive Travel amongst others. Alps Tourist Services's customer focus, innovation, and operational excellence has not only tapped the existing market potential but has also created new markets through innovative packages. Its vast array of holiday services is taking holidaying to an entirely new level. A new age innovative holidaymaker, Alps Tourist Services strives to make holidays a priority for every Indian. Through investments in technology and with a strong online presence the company serves its customers through an omni-channel play.
OVER  30 YEARS' EXPERIENCE-
Alps Tourist Services was established in 1987. Since then, it has escorted lakhs of travelers across the globe for more than 30 years to various destinations around the world. Alps Tourist Services has been the pioneer in Kolkata in the development of organized leisure travel abroad.  The travel agency offers  Escorted Group Tours, Customised Holidays, and Luxury Holidays. We organise tours in Europe, North America, Africa, Asia, and Australia and New Zealand.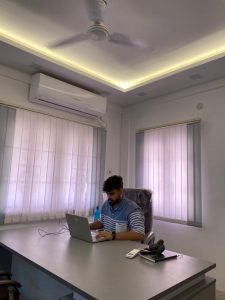 Unique Travel Experiences-
The  goal at Alps Tourist Services has always been to provide offbeat inspiring journeys. The suggestive itineraries on its website include Escorted Group Tours and our independent Inspiring trips featuring experienced local guides with unmatched knowledge of the destinations on your itinerary. Though an Alps vacation may end in a matter of days or weeks, its benefits do not. The  friends, family, and other travel companions will savor their experiences together long after returning home. The people they meet and the sights they see will continue to provide inspiring memories.

It's head office is located a Grand Hotel Building opposite New Market in Kolkata.