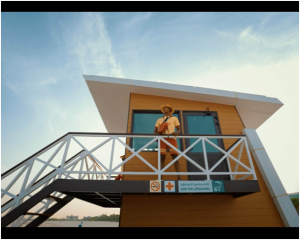 TTT NEWS NETWORK
KOLKATA, 21 AUGUST 2023:
Dubai Municipality assigns a rescue crew of 140 lifeguards and 12 supervisors across beaches in Dubai Teams are outfitted with the latest equipment to ensure the safety of beachgoers and facilitate safe swimming experiences Dubai Municipality is committed to provide the best services that guarantee the highest levels of quality of life in Dubai.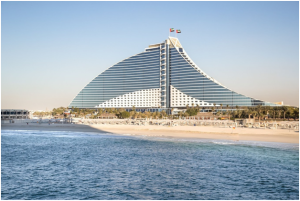 Dubai Municipality assigned an integrated rescue crew to beaches across the Emirate of Dubai. The crew consists of 140 people, including 124 highly qualified lifeguards, 12 supervisors, and two assistant managers who are overseen by one operations manager. The teams are outfitted with the newest All-Terrain beach Vehicles (ATV), safety devices, and equipment, and are stationed along the emirate's public beaches, which include Al Mamzar Beach, Al Mamzar Corniche, Jumeirah 1, 2, and 3, Umm Suqeim 1 and 2, El Shorouq, Al Sufouh, and Jebel Ali. This is in line with Dubai Municipality's efforts to ensure all optimal safety standards for visitors at Dubai's beaches, which are among the top tourist attractions, in order to provide them with a unique experience with the highest levels of safety, comfort, and well-being.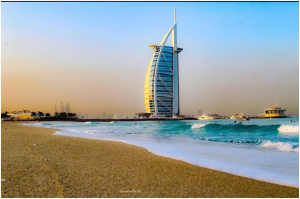 Mr.Ibrahim Mohammad Juma, Director of Public Beaches and Waterways Management Department at Dubai Municipality, said: "Dubai Municipality assigned these rescue teams across the public beaches, where these teams work from sunrise until sunset, and around the clock among the announced night swimming beaches; to monitor and observe all activities taking place on the beaches and ensure the safety of beachgoers and maintain the highest levels of security, further enhancing the experience of beach visitors. The Municipality aims to offer services that ensure the highest levels of welfare and quality of life, as well as to reinforce the attractiveness of tourist sites in the Emirate of Dubai and to support the wise leadership's vision of positioning Dubai as one of the best cities in the world to live and visit".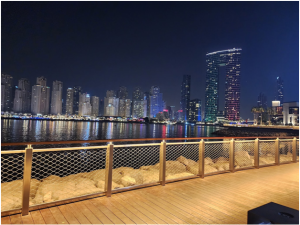 "All rescue teams at Dubai beaches are highly qualified and regularly trained to the highest levels in intensive rescue operations. They are equipped with the latest and innovative equipment and technologies, which ensure the safety and security of visitors, including first aid equipment, All-Terrain beach Vehicles (ATV), and wireless communication devices for a swift response to emergencies. This equipment allows them to perform their work efficiently, saving lives and preventing drowning and injuries on the beaches". Juma added.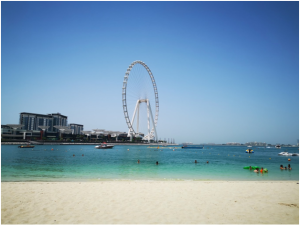 Furthermore, Dubai Municipality provides signboards with safety information for beachgoers, as well as beach swimming warning flags. The red flag indicates that swimming in this area is prohibited, the yellow flag warns people to swim with caution and the purple flag indicates that swimming is permitted with the presence of marine species.