DEBASHREE CHAKRABORTY
MUMBAI, 2 AUGUST 2022
Mumbai, the City of Dreams also known as the financial capital of India has been ranked fourteen amongst the  top 53 cities list of World's Best Cities -2022 by TimeOut Magazine and the capital city of Delhi has been ranked twenty six.
According to TimeOut Magazine :
" What makes Mumbai Great-
From the corporate giants to the glitzy film industry and always – buzzing food and nightlife scenes, Mumbai offers a space for those who dream big. Pandemic or not, the city's spirit is defined  by the way its citizens bond in times of celebration as well as crisis. From helping those in need to creating opportunities for those who dare to try, this city attracts people like bees to honey. And the night doesn't just stop at the clubs – great food can be found 24/7, with a front row seat by the bay if you so wish.
Visit now because- Lately, the city seems smitten by Japanese flavours, with swanky new restaurants including Akina, Koishii, Wakai and, the current talk – of – the-  town, Neuma by Bollywood stalwart Karan Johar.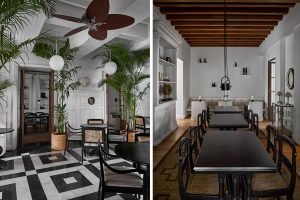 The BIG NUMBERS – Eighty  nine percent of locals rated Mumbai's nightlife highly – the third best in the entire world. It was also third for community spirit ( with 81 percent of positive responses) and scored very highly for its food and drink (94%)," writes Kasturi Gadje.
"What Makes DELHI Great:
Delhi has always been forward looking yet firmly rooted in history – a spirit that's reflected in today's burgeoning culinary and cultural landscape. There's a strong focus on contemporary regional Indian cooking , coupled with a revived interest in the city's freshly restored heritage spaces. The result ? Rooftop cocktails with views of the twelfth century  Qutub Minar. Sunday farmer's markets at the tomb- studded Sunder Nursery. And possibly the best transport network in the country – the Delhi Metro – linking the capital's top spots.
Visit Now Because – Innovative craft cocktails featuring homegrown gins and distinctly Indian ingredients are shaking up the city's bar scene. Try Sidecar, which featured on last year's World's 50 Best Bars list, and Perch Wine and Coffee Bar.
The Big Numbers-
Think of Delhi and you are probably thinking of the city's sprawling bazars and endless tasty nosh – and quite right, too. An impressive 91 percent of Delhiites applauded their city's food and drink options," writes Malavika Bhattacharya.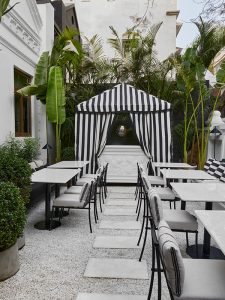 " We have quizzed 20,000 city dwellers to rank the 53 best cities in the world right now. Every year we quiz thousands of city dwellers worldwide about life in their hometown right now. We want to know about the restaurant scene and the bar circuit. The theatre and the art galleries. The night life and the dating apps. What the neighbours are like and which neighbourhoods are actually cool . The idea  is to create a global snapshot of city living, and point people in the direction of the places locals are really raving about.
We have crunched all the data and used it to come up with our annual ranking of the world's greatest cities. In 2022 we have added extra weight to the things that make cities great places to visit as well as to live. Our top cities this year are the ones with thriving nightlife, amazing food and drink, and art, cultures and museums galore.  We have highlighted places that aren't boring  or overly expensive or overrated, and we have ensured that our top picks also score well for practical stuff like walkability, good public transport and safety as well as sustainability.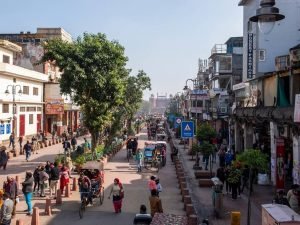 We have also tapped into our global network of expert editors and contributors for the inside scoop on whats making each city tick right now, what's new and what's generally popping off.
Edinburgh in the UK has been named the World's Best City -2022 by TimeOUT followed by Chicago of USA, Medellin, Glasgow, Amsterdam of The Netherlands,Prague , Marrakech, Berlin of Germany, Montreal, Conpenhagen.
The last  ten cities in the top 20 list are – Cape Town, Madrid, Manchester, Mumbai, Melbourne, Taipei, London, Porto, Lyon, New York.
The other cities according to their rankings are – Buenos Aires, Birmingham, Stockholm, Tokyo, San Francisco, Delhi, Toronto, Lisbon,Boston, Mexico City, Tel Aviv, Paris, Kula Lumpur, Manila, Athens, Dublin, Sao Paulo, Miami, Barcelona, Dubai, Rome, Los Angeles, Accra, Singapore, Abu Dhabi, Sydney, Auckland, Rio de Janeiro, Johannesburg, Istanbul, Bangkok, Hong Kong, Doha.