BY DEBAJYOTI CHAKRABORTY
DURGAPUR (WB), 30 JULY 2022:
Knee replacement surgery using robotics sounds like a futuristic goal, but that is the future now. Doctors have begun using robotics during surgery, relying on a machine's precise movements to assist them with procedures that demand great accuracy, such as knee replacement. Some patients feel hesitant when they learn about new robotic knee replacement surgery options. They wonder if they're safe­­ and if there are risks involved with this surgery. The truth is, patients receive many benefits when they choose robotic surgery.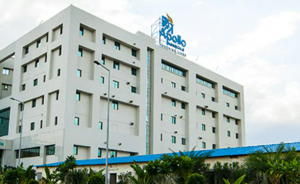 Dr. Kunal Patel MBBS, MS (Ortho), Mch, FIJR, FIAS is a senior consultant orthopedic surgeon from the first and flagship hospital of Apollo Hospitals Group, the Apollo Hospitals, Chennai in association with Apollo Clinic Durgapur.  Apollo Chennai is the first hospital in this part of the world to introduce Mako Robotics and here we have Dr Kunal discuss the details of Robotics.

TTT TALKS  WITH Dr. KUNAL  PATEL ON THIS ISSUE
Q) Why robotics in Hip and Knee replacement ?
ANS:  "While conventional knee or hip replacement surgeries have been improving life of patients effectively over the last three decades, the Mako System will scale up our accuracy close to 100%. As suggested by the literature and our experience, we have seen tremendous patient benefits such as precise planning and bone cuts, more bone and soft tissue preservation, less post-op pain, faster recovery, quicker discharge, and less blood loss. This technology is transforming  the way joint replacement surgeries are performed. I am sure a day will come when this technology will be a Standard of Care in every operating room.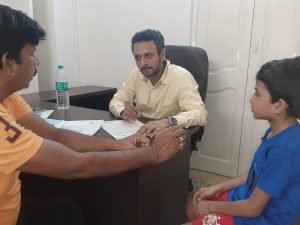 Q) How does this work ?
Ans: Each patient's bony anatomy is different, and arthritis further tends to alter the diseased joint. In case of a knee or hip surgery, Mako System's software helps create a 3D model of the diseased joint based on the patient's CT scan. The software then allows creating a personalized virtual surgical plan for each patient, based on their specific disease condition. This planning, done even before entering the operation theatre, helps in deciding the most accurate bone cuts and alignment of implants. The technology allows the surgeon to modify the plan during the surgery, if required. And once the plan is locked, Mako Robotic Arm-Assisted Surgery System assists the surgeon in executing the bone cuts in the operation theatre. The unique haptic technology ensures that the surgeon remains within the virtual boundaries created. Since the robotic arm cannot be physically moved outside the virtual boundary, it enables the preservation of soft tissue. This allows most accurate bone cuts, positioning of implants and protecting any injury to soft tissue.
Q) How many robotic surgeries have been performed using Mako Robotic ?
Ans: World over, around 500,000 procedures and there are over 250 plus publications on this and peer reviews. At Apollo Chennai, we are India's foremost orthopedics center with the entire gamut of orthopedic services.
Q) Who is an ideal patient for robotic knee surgery?
Ans: Any patient who is advised for a total knee replacement would qualify for this procedure.
Q) What is your experience with patients from Bangladesh?
Ans: Bangladesh is a country very close to our hearts, At Apollo we treasure our relationship with the people and medical community in Bangladesh. Our relationship dates back to over three and half decades. I feel that I have more friends in Bangladesh than India and I am glad that we could help them with the most advanced and affordable services at Apollo Chennai.
Q) Is robotic surgery very expensive?
Ans: No, it is not, the difference in cost is only about 10percent  to 15 percent  over a normal surgery, this is because of the additional scan and consumables required. But the accuracy from robotics gives an edge over this slight variation of cost.