BY DEBAJYOTI CHAKRABORTY
KOLKATA, 7 FEBRUARY 2023
The Embassy of the Republic of Indonesia and The Ministry of Tourism And Creative Economy of the Republic of Indonesia has organised a Sales Mission in The Park Hotel in Kolkata today.
In the B2B meet about 15 travel agents from Indonesia participated and interacted with over 100 travel agents of Kolkata.
The Republic of Indonesia is the largest archipelago in  the world comprising 17,504 large and small tropical islands fringed with white sandy beaches.  Among the most well known islands are Sumatra, Java, Bali, Kalimantan (formerly Borneo), Sulawesi (formerly Celebes), the Maluku Islands (or better known as Moluccas, the original Spice Islands) and Papua.

"The economic revival of the country stimulates the desire to travel abroad, proven by India inbound to Indonesia reaching 3,870% growth in 2022, compared to 2021. Bali has already become one of the dream destinations for weddings and honeymoons for Indians, placing India as the second highest tourists inbound in Indonesia, following Australia ," said Deputy Marketing of the Ministry of Tourism and Creative Economy, Ni Made Ayu Marthini.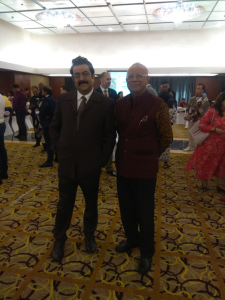 For international promotion strategies, Indonesia Tourism aims to focus on the major tourism markets, including India, with the country's remarkable inbound growth. India is ranked among top five most significant inbound markets visiting Indonesia.
"The campaign begins with a Sales Mission on 7 February 2023 at Kolkata, connecting Indonesian sellers with Indian buyers and provide updates  regarding Indonesia's latest tourism policies. Wonderful Indonesia believes Kolkata is one of the most important cities to introduce Indonesia's tourism, along with Mumbai, Chennai, and Bengaluru (Bangalore)," says Hony Consul  of the Republic of  Indonesia , Mr. Mahesh K. Saharia.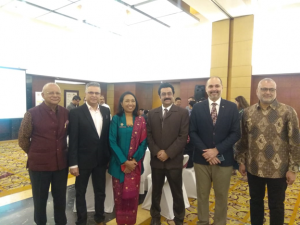 Talking to The Travel and Tourism Times, Mr. Anil Punjabi, Chairman ( East) of Travel Agents Federation of India (TAFI) said that Indonesia is a big market and efforts to start  direct flight services to Jakarta and Bali have been discussed.
" We have tourists from several categories like  repeat tourists, anniversary, honeymooners, children, shopping etc. The currency is weak, garments are cheap, fashion designing is very famous, several good shopping places, beaches. Everything is there in Indonesia for the tourism sector. And the biggest advantage is the Visa on arrival," Mr. Anil Punjabi added.
Mr. Manav Soni, Chairman ( East) of Travel Agents Federation of India (TAAI) and Head of Kolkata Office of Thai Airways, Mr. Sajid Ahmed Khan was also present.
Wonderful Indonesia strives to adapt to potential markets by raising the offer to the luxury segment." Several handpicked destinations include Yogyakarta, Bali, Sumba, and Labuan Bajo. In addition, Labuan Bajo has become the five super-priority destinations, along with Borobudur Temple, Lake Toba, Mandalika, and Likupang.
Following the success of the G20 Presidency in 2022, Indonesia continues to maintain the country's international presence by holding ASEAN Chairmanship in 2023. Furthermore, Wonderful Indonesia is actively hosting global events, such as Superbike World Championship (WorldSBK) 2023 in March and MotoGP 2023 in October at Mandalika International Circuit in Lombok Island; The Formula 1 Powerboat World Championship (F1H20) in February in Lake Toba; Bali Spirit Festival in May; and Jakarta International Java Jazz Festival in June.