BY DEBAJYOTI CHAKRABORTY
KOLKATA, 29 DECEMBER 2022
Tourists are preferring beaches as travelling destinations  in the winter tourism season this year both in international and domestic tourism sectors , according to  the travel agents. In the domestic tourism sector Goa and Kerala, Puri and Digha  beaches are also drawing tourists.

INTERNATIONAL –
In the international sector Vietnam is a relatively new destination and has been attracting a lot of tourists. Thailand, Singapore and Malaysia are also attracting tourists from the city.
Talking to The Travel and Tourism Times, Mr. Manav Soni, Chairman ( East) of Travel Agents Association of India (TAAI) said that slowly and steadily cruise tourism has also picked up along with the beaches.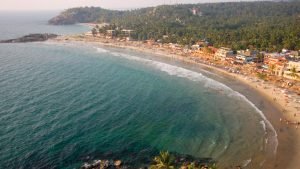 " Vietnam, Thailand, Singapore and Malaysia are drawing a huge number of tourists. Cruise tourism is very popular in Singapore. Malaysia has also become a surprise revenue charmer for the travel agents with the attractions revamped. TAAI has urged the Singapore Airlines to restart using the wide body aircrafts from Kolkata (CCU),"said Mr. Manav Soni.
He further added that to enjoy the white Christmas people are also visiting Europe and the UK has been a favourite destination followed by Scotland. Visiting Friends and Relatives (VFR) tourists are going to the USA.
Mr. Anil Punjabi, Chairman ( East) of Travel Agents Federation of India (TAFI) said that to enjoy the snow-clad Christmas people are visiting Europe and this year Vietnam has been an added attraction.
" Lot of the honeymooners are going to Bali in Indonesia and many people are also going to Maldives, besides Thailand, Singapore and Malaysia," added Mr. Anil Punjabi.
DOMESTIC :
" Goa, Himachal Pradesh, Uttarakhand, Kerala and Jammu and Kashmir are the top domestic destinations in this winter vacation," says Mr. Manav Soni.
" I would say that domestic tourism has picked up  a lot and  specially in the winter season  the colder places and the hills are the top choices in inland tourism for the people of Kolkata," said Mr. Anil Punjabi.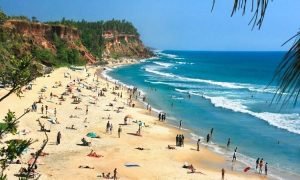 Mr. Debjit Dutta, Chairman ( West Bengal) of Indian Association of Tourist Operators (IATO) said that this year the trend during the Christmas holidays for tourism are Rajasthan,Guwahati, Vijag and Andhra Pradesh.
" The demand for North East is also  rising, every year the curve is going upwards. This year  many tourists are going to Meghalaya, Arunachal Pradesh, Assam, Sikkim," added Mr. Debjit Dutta.
WEST BENGAL-
"  In West Bengal the inland tourism is limitless. Darjeeling, Dooars, Jaladapara, Murshidabad are drawing a large number of tourists," said Mr. Manav Soni.
Mr. Anil Punjabi added that Darjeeling is drawing huge crowds as people who are keen to enjoy cold winters are visiting Darjeeling and Gangtok. Besides the Dooars, Sundarbans and even districts like  Joychandi Hills, Ayodhya Hills, Garpanchkot Hills in Purulia and  Bishnupur, Mukutmanipur in Bankura are drawing a lot of tourists this season. " Hotels, guest houses are fully booked as people are getting ready to celebrate a pandemic free new year," he said.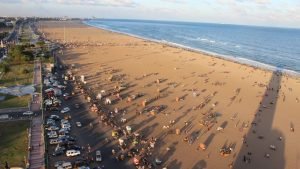 There has been a huge rush for Darjeeling and even all homestays are also booked followed by the Dooars in North Bengal.
Many people are visiting the famous tea gardens in this winter season and enjoying their scenic beauties. Hotel rooms in Maithin are also sold out.
The West Bengal tourism department has also added many attractions to boost the tourism sector in the state and the double decker buses in Kolkata are already a hit.
Many states like Jharkhand, Assam etc have come out with their new tourism policies this year.