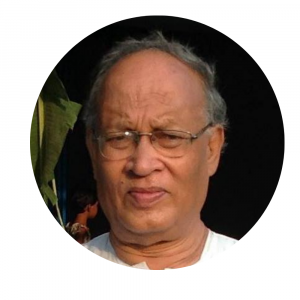 BY ROBIN GHOSH
( FORMER CHIEF ECONOMIST, BENGAL CHAMBER OF COMMERCE AND INDUSTRY)
KOLKATA, 8 JULY 2022
Business is the next career. That is the truth. Out of college, find a job , stay in the lane, upgrade, and hibernate till retirement shutters are down.
This has been the narrative. But no more. No job is secured. No job is permanent. If you are near forty chances are you will be shortlisted and given the pink slip.
Post forty, it will be difficult to find a new job. Most likely, you will not be able to cope with the technology of time and new wave systems
Job wise, you are a depreciated person, a person having limited power to add value and work with a young tech savvy team.
Yet you are likely to live till eighty, a span of another forty years. Oops.You have a challenge man ! Your return from fixed deposit, investment in mutual fund, shares will not carry the day. Therefore, a new narrative needs to be created where passive income is to be supplemented by active business income.
Business is both art and science. Skills required to make business a success are multiple, many splendored things. It is like a Rubick cube. One twist can change the rules of the game.
Starting and running a business is a complex task. Need mind engineering and material engineering. It is both handling software and hardware in isolation as also in unison. Super need is to install a new mental model having vision and most important a passion to solve a unique human problem..
The idea to create a 'Pocket Guide Book for Starting a Business', is the result of hundreds of requests received from young men and women, on the job professional ready to jump start, about to retire bank and army officials etc.
The pocket Guide will be more like a Gita or Hanuman Chalisa which we carry to remind us of the path to salvation.
The Pocket Guide shall be a handy roadmap, a GPS to start your own startup journey from idea to eventual exit.